Artivism: Stolen Lives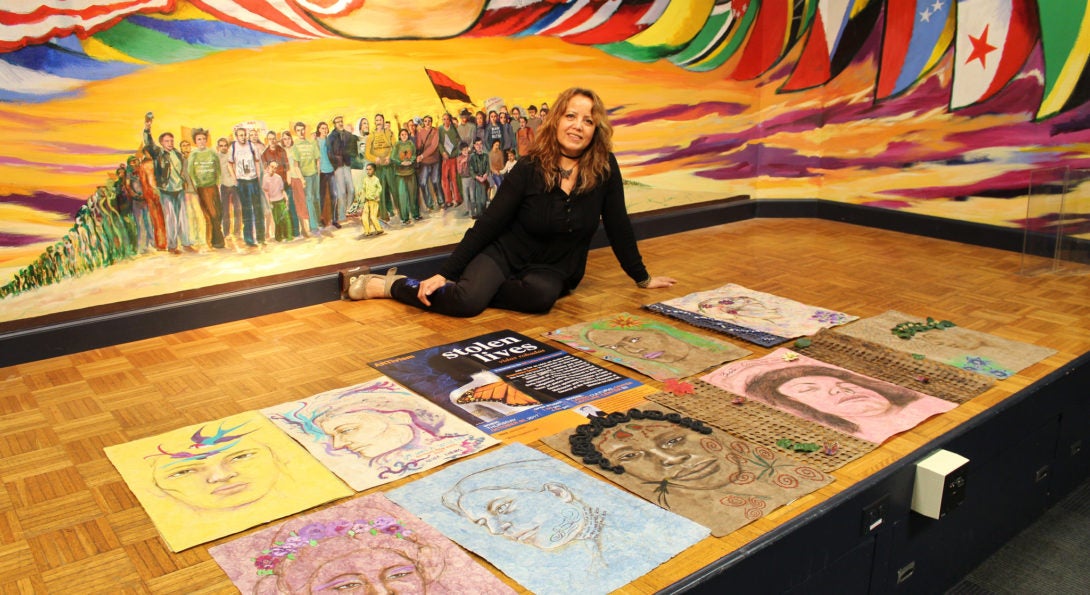 During the ARTivism: Stolen Lives event on October 5th, people were invited to paint, draw, and sew onmultiple portraits, created by Esperanza Gama, which celebrate and honor the lives and bravery of women who have suffered domestic violence and cruel deaths. Gama encouraged people to bring the portraits to life with bright colors, compelling iconography and messages of empowerment. Some people painted beautiful birds, while others sewed flowers and butterflies to the portrait of Berta Cáceres, a Honduran environmental indigenous activist who was murdered in 2016.
The artwork will be incorporated into Gama's upcoming exhibition at Casa Michoacan and the LCC's ofrenda to Berta Cáceres, at the National Museum of Mexican Art.
Modified on June 13, 2018