Countering Stigma Through Storytelling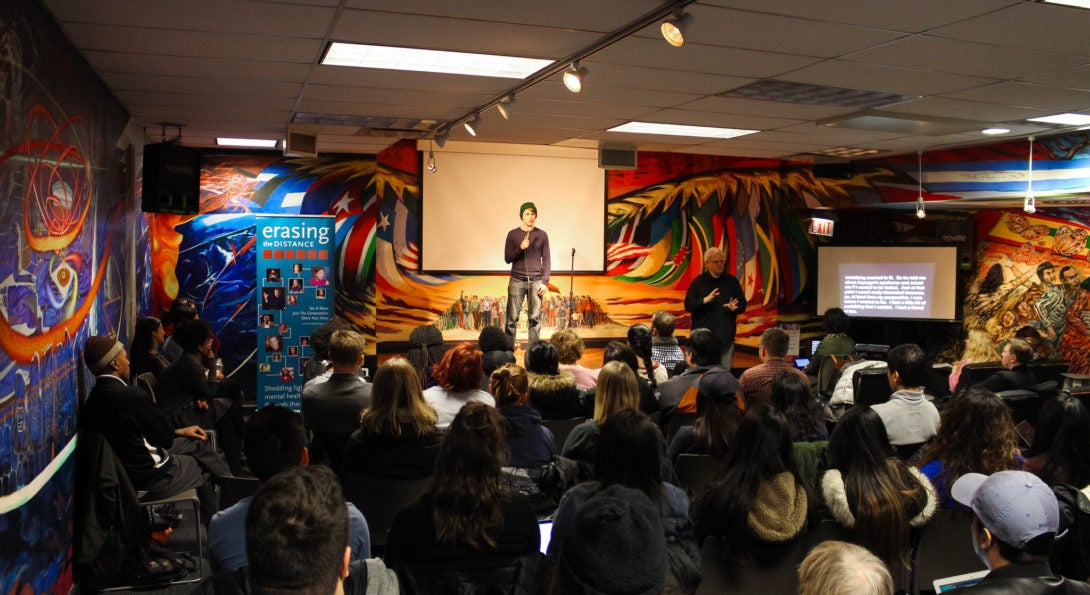 The Latino Cultural Center and the Disability Cultural Center were in for a real treat on Wednesday, April 4th when Erasing the Distance and the Erasing the Distance Artistic Company came for a visit. We had the privilege of watching a talented group of actors bring to life the stories of real people with disabilities and the stigmas they overcame. Erasing the Distance: Countering Stigma Through Storytelling was part of the ongoing Spaces for Wellness project – a collaboration between the Centers for Cultural Understanding and Social Change.
Click HERE, for more about Erasing the Distance and how they use the power of performance to disarm stigma and promote healing surrounding issues of mental health.
Modified on June 13, 2018