Sep
21
Kicking Off a Year of Tea Talks
September 21, 2016
3:00 PM - 4:30 PM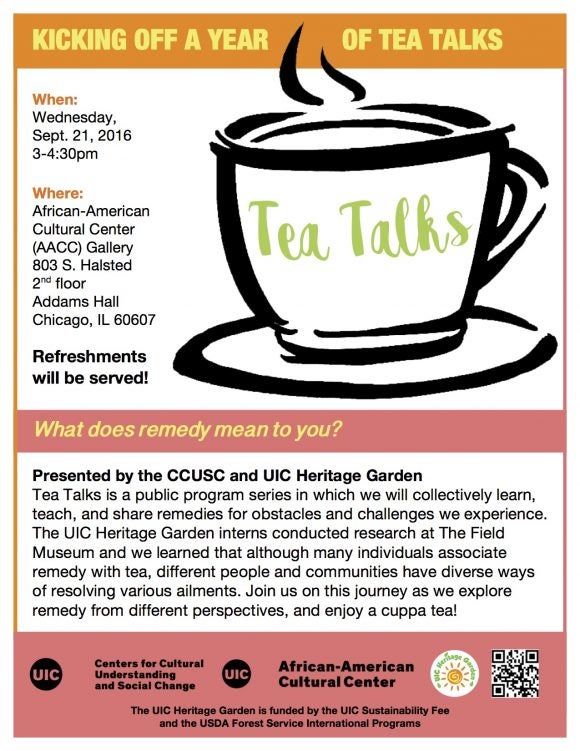 Presented by: CCUSC and UIC Heritage Garden
What does remedy mean to you?
Tea Talks is a public program series in which we will collectively learn, teach, and share remedies for obstacles and challenges we experience. The UIC Heritage Garden interns conducted research at The Field Museum and we learned that although many individuals associate remedy with tea, different people and communities have diverse ways of resolving various ailments. Join us on this journey as we explore remedy from different perspectives, and enjoy a cuppa tea!
Poster: Kicking Off a Year of Tea Talks [PDF]
Admissions: Free
Location: 803 S. Morgan St. LCB2 Chicago, IL 60607
Co-sponsors: The UIC Heritage Garden is funded by the UIC Sustainability Fee and the USDA Forest Service International Programs.
Contact
Rosa Cabrera
3129963095
Date updated
Jun 26, 2018