A Very Warm LCC Welcome!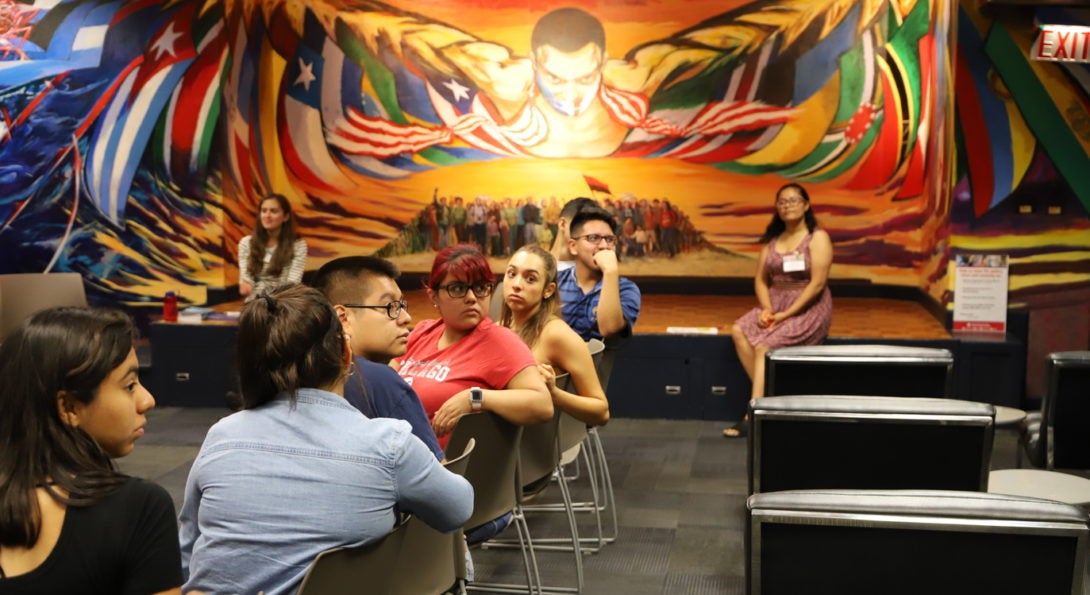 On July 24th we welcomed the Summer College Seminar incoming freshmen to our gallery space. The students stopped by the LCC for a mural tour facilitated by our wonderful staff. We hope the students enjoyed their time with us and felt welcomed to one of many cultural centers here at UIC.
Did you know there are 7 cultural centers at UIC in total?  Did you also know we have the largest contemporary indoor mural in the city of Chicago? You can learn these and many more things in one of our dialogues or mural tours. If you wish to be part of LCC experience or request a dialogue or mural tour make sure to visit our site by clicking HERE, contacting us or visiting our center.
Modified on July 24, 2018