CCUSC at Involvement Fair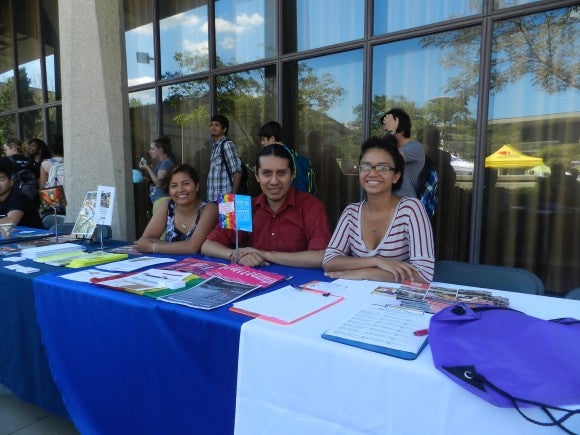 Each fall semester, Campus Programs hosts a kick-off Involvement Fair for students to get informed about the various ways to engage with the UIC community. With this year's successful turnout of over 200 student organizations, campus departments, and neighboring businesses, it was an amazing opportunity to learn a lot about what the UIC Centers for Cultural Understanding and Social Change (CCUSC) have to offer.
Photograph (left to right): Jocelyn Munguía (UIC student), Moises Villada (Assistant Director at the Gender & Sexuality Center), and Natalie Cruz (UIC student).
Modified on August 16, 2018