Chicago Ideas Week Immigration Dialogue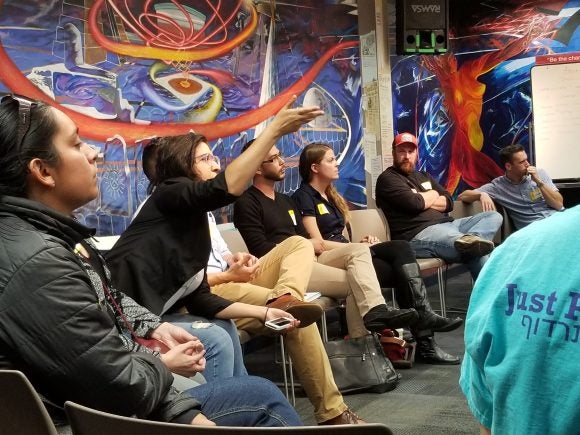 On October 18, 2017, the Latino Cultural Center hosted an event for Chicago Ideas Week 2017.  Chicago Ideas coordinates the largest ideas festival bringing global individuals together to participate in various talks, conversations and labs. They are driven by their core belief that assembling a group of diverse thinkers and leaders can generate enough power to transform the world. This year, more than 150 programs were organized in which attendees could learn, discuss, inspire, and connect ideas.
The LCC conducted an Immigration Dialogue giving participants a chance to utilize art and storytelling in exploring immigration as a national issue, recognizing how it connects to each of us, and expanding understandings of different viewpoints. Participants were also given a tour of the Monarch garden by students of the UIC Heritage Garden. The LCC is happy to have collaborated with an organization that shares in the understanding that diversity and inclusiveness are essential for intellectual discourse.
For more information about Chicago Ideas, click here.
Modified on August 21, 2018