Masculinity in Language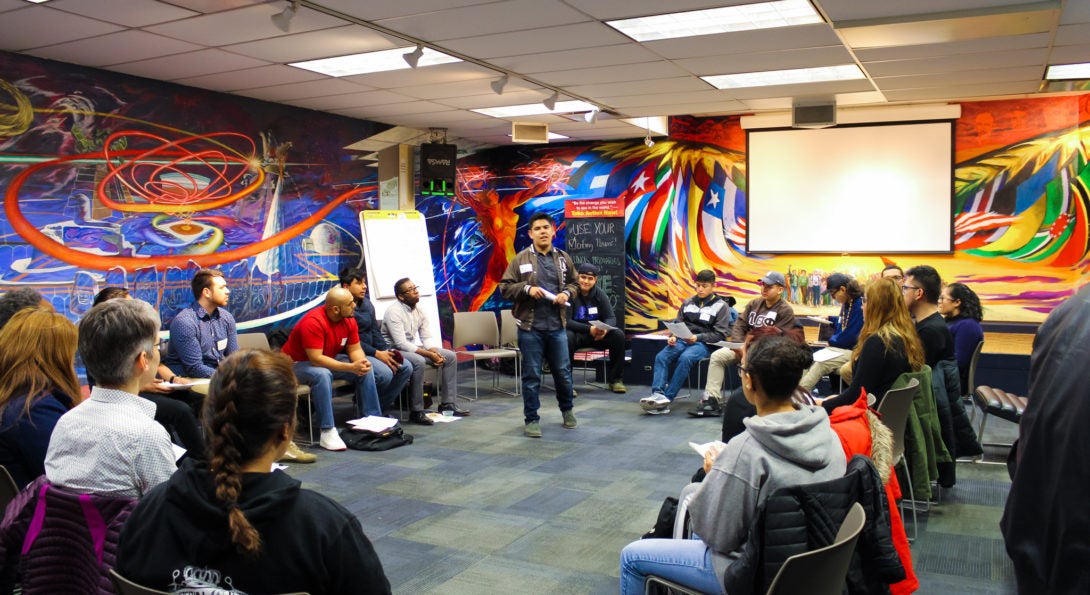 On March 20th, 2018, the Reimagining Masculinity Initiative collaborated with the brothers of Lambda Theta Phi Latin Fraternity to facilitate a dialogue about masculinity in language. Through a powerful dialogue about incidents in which toxic language has been used in daily conversation, several individuals acknowledged that they have normalized derogatory terms and provided resolutions to avoid using them. The dialogue encouraged accountability and actively learning more about bystander intervention to create safer spaces for all individuals.
Learn more about RMI here, Lambda Theta Phi here, or view a video shown at the dialogue here.
Modified on June 13, 2018