Toxic Tour with LVEJO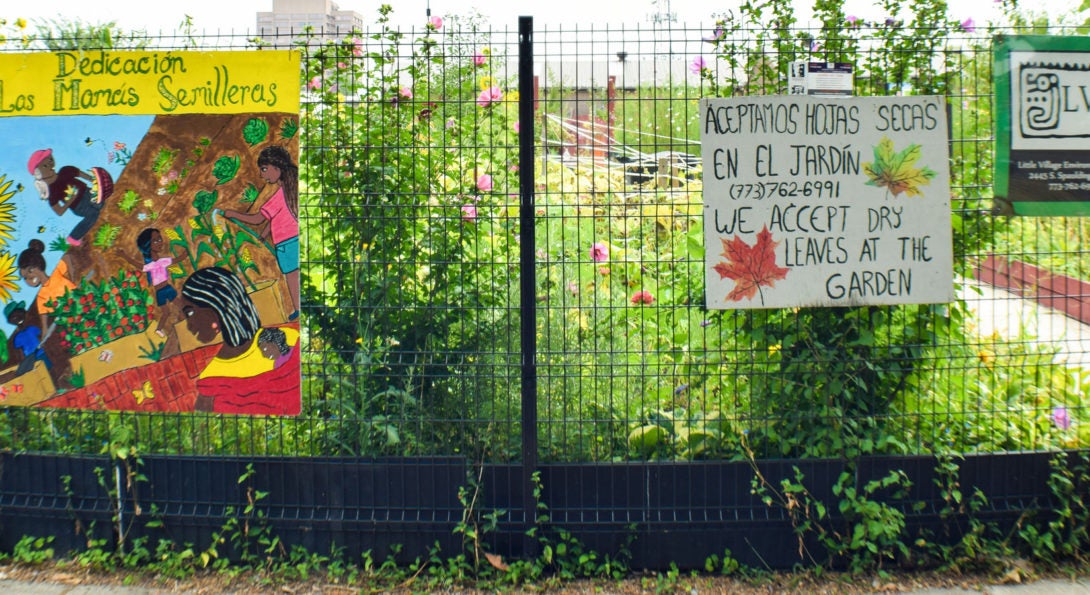 On August 15th, 2018 the Heritage Garden went on a Little Village Environmental Justice Organization (LVEJO) Toxic Tour in Little Village. The tour for the interns was presented by Karen Canales, the Environmental Justice Educator Coordinator. The Heritage Garden interns were educated about Little Village's environmental justice and local solutions to a climate change.
LVEJO Toxic Tour took us to four locations in Little Village: Semillas de Justicia Community Garden, Cook County Jail, the Collateral Channel, and La Villita Park. Before La Villita Park was constructed, nearby homes basement would flood with contaminated water. As a solution, La Villita Park was built on elevated ground to decrease flooding on people's homes.  At these sites we learned LVEJO was created by local members of Little Village who took action against polluting factories and local environmental injustice to promote a healthier environment for the youth and families. LVEJO provides tours to all age groups, if you want to visit LVEJO, schedule a tour on their website.
Visit their site here to learn more, http://lvejo.org/get-involved/take-action/
Modified on October 02, 2018