UIC Peace Project Kick-Off!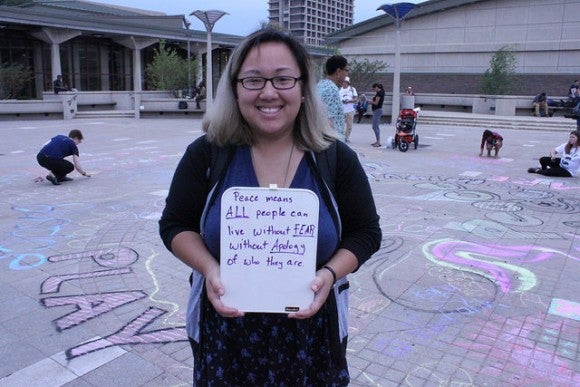 On the third week back to school we collaborated with all the six Centers for Cultural Understanding and Social Change to launch our Peace Project. We invited the UIC community to join us in illustrating a chalk mural that was led by Jeff Maldonado Sr, co-creator of the JDEF Peace Project. We also asked individuals to share "What does peace look like to you and your community?" and captured their responses here.
Read the article by UIC News!
Modified on August 17, 2018