Primary Comics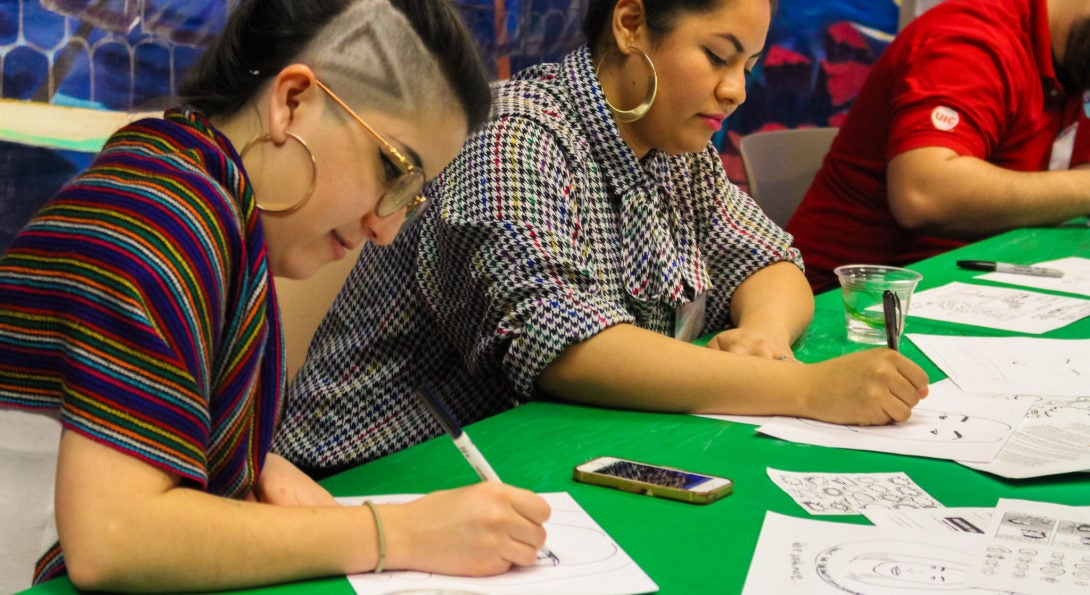 On Wednesday, March 7, 2018 the Latino Cultural Center (LCC) partnered with the Center for Leadership and Civic Engagement and the Heritage Garden Student Group for an open art studio to create comics for the Illinois Primary Elections 2018. Vicko Alvarez, a Chicago based visual artist and creator of ScholaR Comics, led and assisted the participants in making a comic strip. These comic strips will be used to show others why voting is important and to encourage others to use their voting power.
To learn more about the artist, click here.
Or to check out some of the comics created at this event, click here.
Modified on June 13, 2018