Claim Your Fate!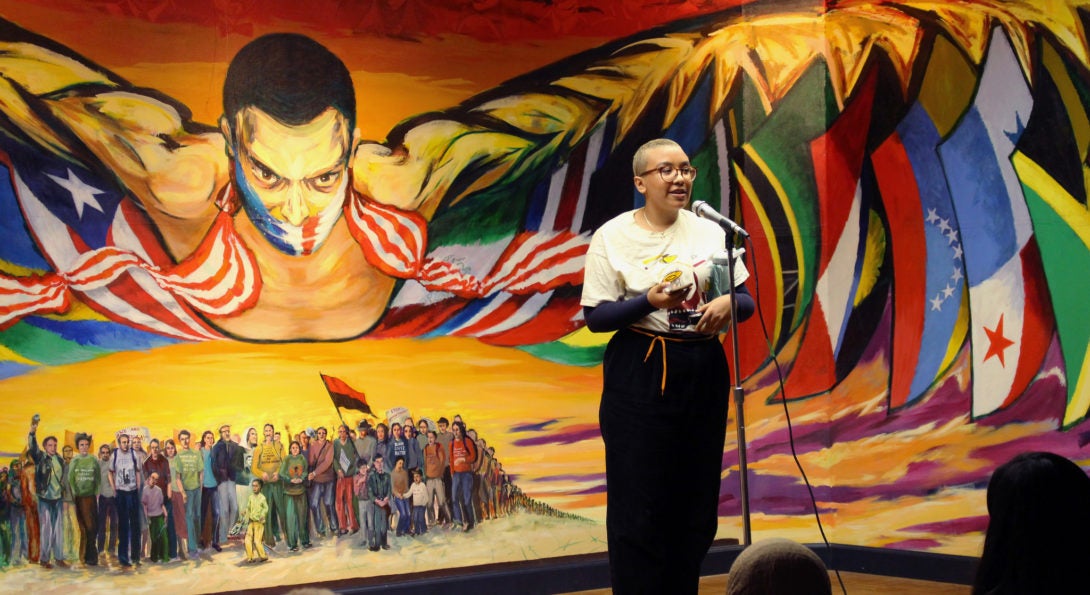 On Thursday, March 8, 2018, the LCC collaborated with the Mexican Students de Aztlán (MeSA), Students for Justice in Palestine (SJP), and Union for Puerto Rican Students (UPRS) to host Noche de Poetas: Claim Your Fate!
In celebration of *Womxn's Herstory Month, the event's theme was "Amplifying Womxn's Voices", highlighting the ways that we can support each other through struggles of violence and harassment as well as how we can use our strengths to uplift womxn's power and resilience. In addition, a new student organization was featured: HerHealth, which works towards raising awareness for women's health globally and empowering all women.
Our featured poet was Tatiana Rodriguez, a queer, femme, Afro-Latina writer from the northwest side of Chicago, who shared both powerful poetry and goofy raps. We also had multiple performers sign up for our open mic and share their talents, either through spoken word or song. The performances were empowering and captivating. Thank you to all who participated!
Follow our featured poet, Tatiana Rodriguez on her IG @honeyshot.
*The term womxn de-centers men while including trans women and women of color.
Modified on June 13, 2018