Past Programs – by year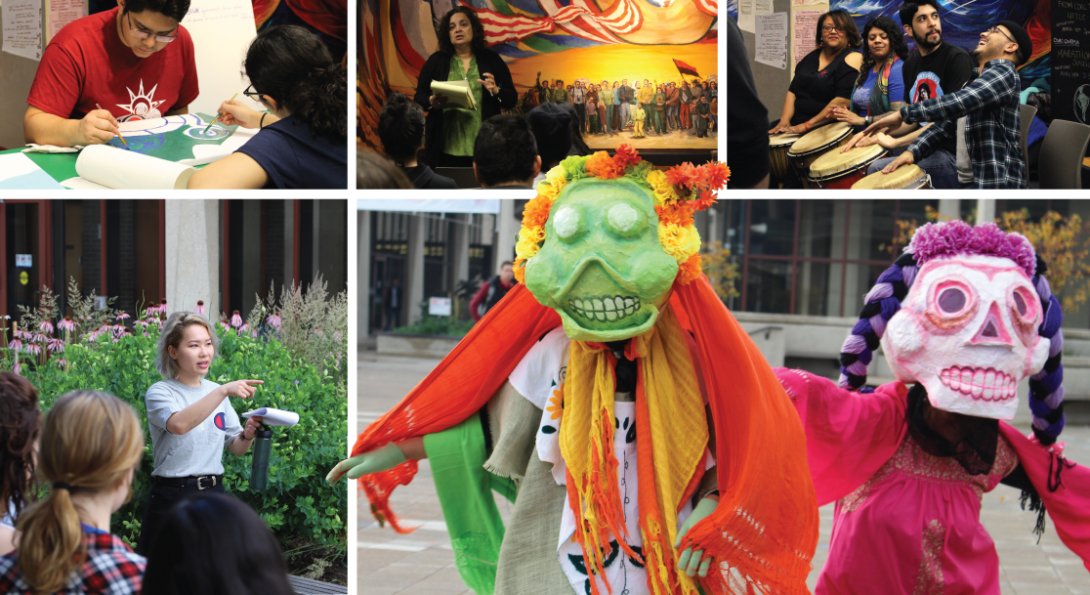 The Latino Cultural Center (LCC) has been doing public programming for over 40 years, with many annual themes that tie generations of students, faculty, staff, and community members together over time. To find information about programs over the past several years, see the menu to the left and links below. Programs are organized by category under the academic year.
To find out about programs before 2010, come visit our lower-level office in Lecture Center B2 to explore the Archives. To see what's coming up next, check out our Upcoming Programs page.