LCC Team Members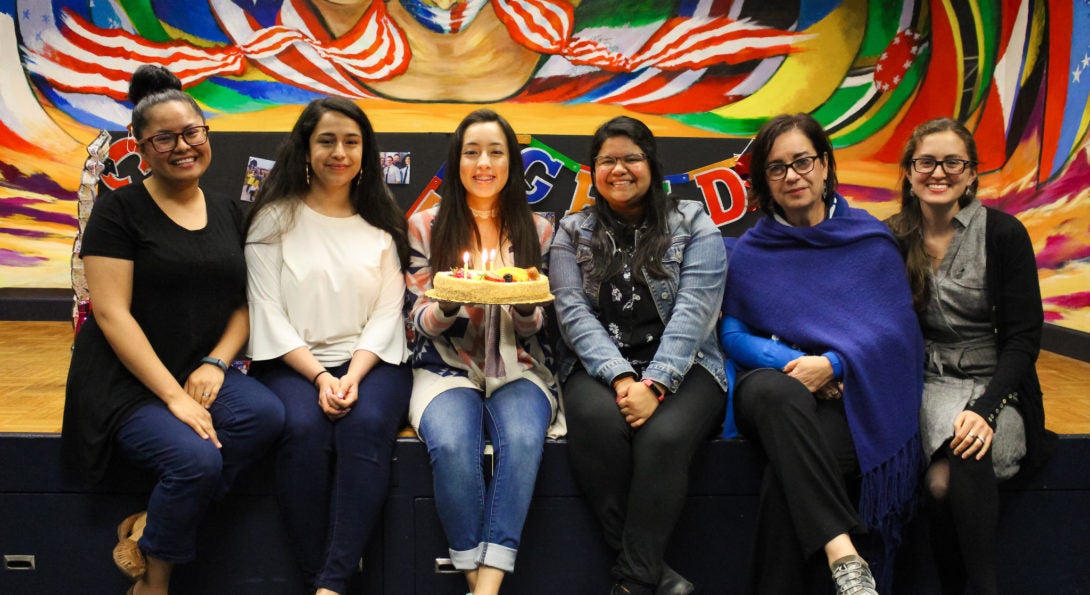 Student Educators
Student Educator, Fall 2019

He / Him / His

Luis Cabrales is a Chicago native, born and raised on the Southeast Side of Chicago and currently lives in the East Side neighborhood. He is a fourth-year student studying Integrated Health Sciences with a minor in Sustainable Cities and expects to graduate in May 2020. Luis has focused his studies on the environment and conservation of public lands and green spaces. Outside of the classroom, Luis is an advocate for social and environmental justice and is the Co-founder / President of a youth organization in his neighborhood, called the Southeast Youth Alliance (SYA). In his two and a half years at the UIC Greenhouse, Luis helped establish a partnership between the Greenhouse and the Field Museum to aid in the seeding, growing, and distribution of 4,000 milkweed and other native flowering plants. As an LCC student educator, Luis hopes to engage more people in conversations concerning the connections between culture and the environment.

MECHIYA JAMISON

She / Her / Hers
Graduate Assistants
ian

He / Him / His

Ian Torres grew up half of his life in Puerto Rico and half of his life in the West Suburbs on the outskirts of Chicago. He received his Bachelors of Arts in Latin American and Latino Studies with a double minor in Political Science and Spanish from the University of Illinois at Chicago. As a student Ian worked as a student educator with the UIC Latino Cultural Center, as a Student Leader for the UIC Heritage Garden, and as a member or leader of several student organizations on campus. He became the Dialogue Coordinator for the LCC in the Spring of 2017 and Program Assistant for L@s GANAS in the Spring of 2018. Working with the L@s GANAS STEM program, supported by the Hispanic Serving Institution grant, Ian has helped craft new dialogues tailored for science research students. He also schedules and facilitates these programs. Ian is also currently pursuing his Masters of Education Degree in Youth Development at UIC.
Interns
Valerie Razo

She / Her / Hers

Digital Marketing Intern

Daniela Rosales

She / Her / Hers

Student Organization Leader Intern

Yazmin Jimenez

She / Her / Hers

Special Projects Intern

info

Heritage Garden project efforts are carried out through the activities of the internship program, which runs in Fall, Spring and Summer and adapts to the season. Interns sustain the planting of the satellite gardens and offer public programs, tours of the gardens, and volunteer days. The UIC Sustainability Fee has funded paid internships since its inception in the summer of 2013.

To see a list of current and past interns and leaders, visit the Heritage Garden website.

Find out more at the links below
Past LCC Team Members
To find lists of past student workers, interns, staff, and graduate assistants, check out our archives here.