45th Anniversary Celebration

‌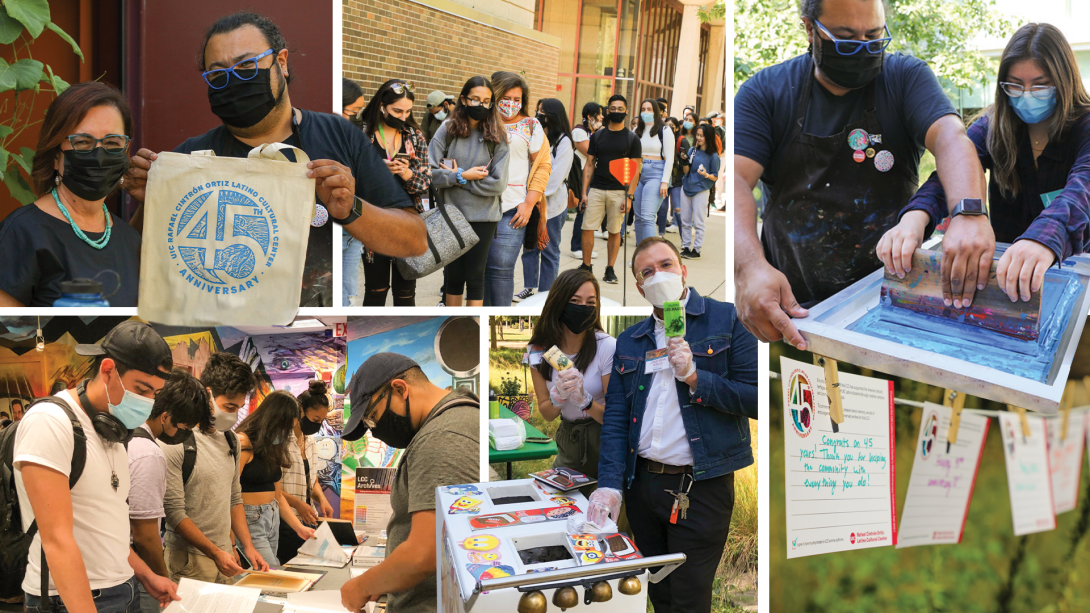 During the anniversary celebration, we screenprinted a 45th anniversary logo (created by Alonzo Zamarron) onto tote bags with the help of William Estrada, faculty member of the Department of Art and Art History. We also handed out refreshing paletas from a local Pilsen vendor and our gallery was transformed into a space to view our past archives. This allowed attendees to see what the LCC has created and engaged with in the past and to see what upcoming programs they can participate in.
Those who attended our 45th Anniversary Celebration were able to write a 'birthday message' to the UIC Latino Cultural Center by engaging with the prompt, "To commemorate 45 years, please share a memory, words of encouragement, and/or anniversary wishes for the LCC." You can view some of the responses submitted in the slideshow above.