Traveling Chocolate Exhibition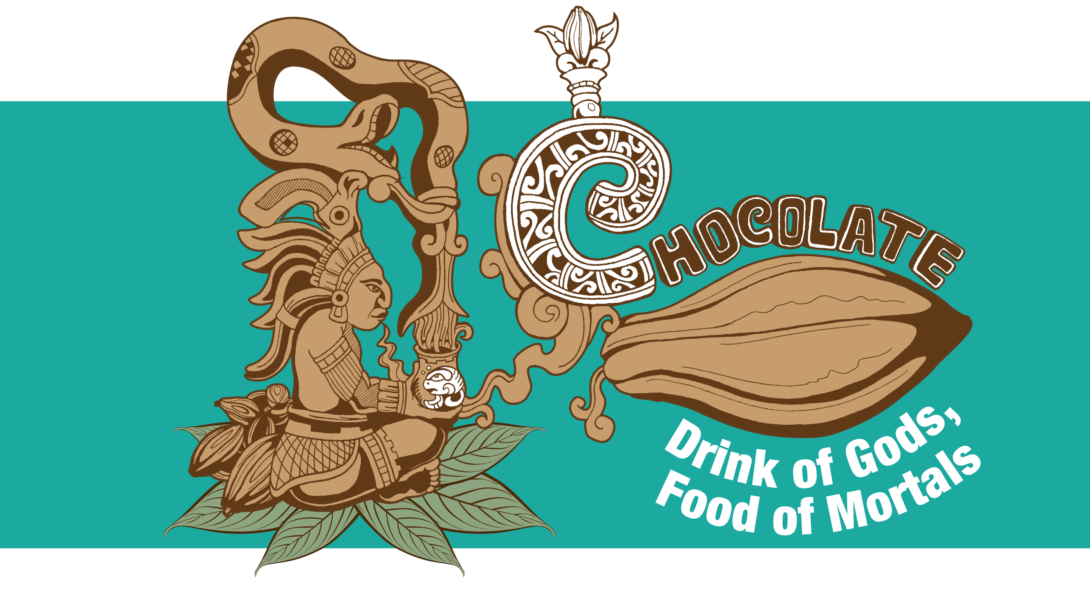 This exhibit was created by the Rafael Cintrón Ortiz Latino Cultural Center (LCC) at the University of Illinois at Chicago (UIC) in 2015 as a culmination of a year-long series of public programming. The project was developed in partnership with the UIC Department of Anthropology, the UIC Latin American and Latino Studies Program, and the National Museum of Mexican Art. The exhibit was transformed into a traveling show by the LCC in 2016, and the story of chocolate continues with each unique venue it visits.
Past Exhibition Hosts:
To request the exhibit, contact ldejes3@uic.edu or check out our Host Guide here.
The online exhibit is organized into four section Heading link
The online exhibit is organized into four section
What began as the favorite drink for the ancient Maya is now a popular and global commodity. The topic of cacao presents a unique opportunity to explore the relationship between culture, memory, food, and identity—from ancient Mesoamerica to the present. As a globally coveted indulgence, chocolate connects a wide web of people and cultures. Who doesn't love chocolate? 
Click through these four tiles to explore the online exhibit: