Noche de Poetas Archives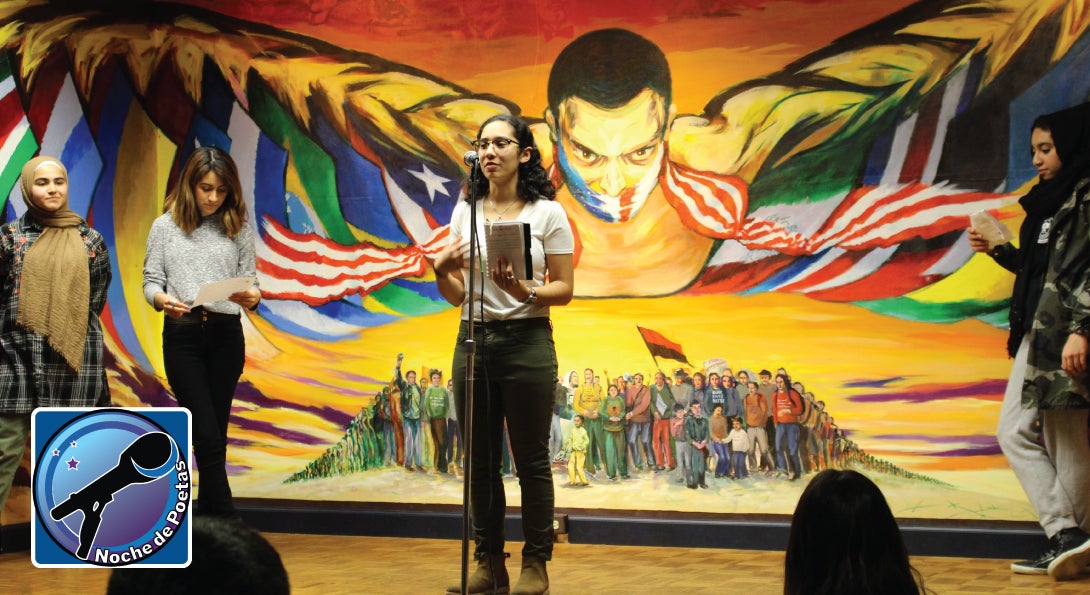 Noche de Poetas is the LCC's longest-running public program series, shaped by generations of student voices at UIC! We're currently working on creating an archive about this history at the LCC, by collecting photos, poems, oral histories, and other materials. There will be physical archives housed in the LCC office in addition to the digital materials below.
Would you like to share a story or contribute materials to the archives? Please fill out the form below or contact us at ldejes3@uic.edu.
Check out our upcoming Noche programs here. Or find out how you can get involved with these student orgs here
Link tiles - Noche Archives
Upcoming Events
Monday 6th, 9:00 am–Friday 10th, 5:00 pm
Wednesday, 12:00 pm–1:30 pm
Noche History Questionnaire
Tell us your stories about the Noche de Poetas program at the UIC Latino Cultural Center, and your voice will join the archives to document our longest running public program series.