Climates of Inequality

Virtual Presentations | Fall 2021
Open to the public
Drawing on our own local story "Resisting Cycles of Environmental Injustice in Little Village" developed for the Climates of Inequality Project, we will expand our conversations to include environmental and climate justice advocates from across the country and abroad. Their work reveals frameworks and solutions that utilize a justice and equity lens integrating social and economic issues to address toxic pollution and combat the climate crisis.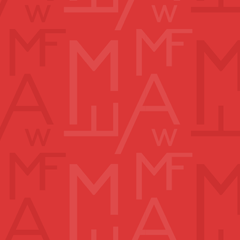 The UIC Latino Cultural Center is part of a leadership cohort in the Humanities Action Lab that has been awarded a generous grant of $500,000 over three years from The Andrew W. Mellon Foundation to establish Climates of Inequality and the COVID Crisis: Building Leadership at Minority Serving Institutions. Read More »
Resisting Cycles of Environmental Injustice in La Villita Heading link
Check out the Climates of Inequality exhibition: Resisting Cycles of Environmental Injustice in La Villita
Through pilot courses in collaboration with "front-line" community partners, students created a multi-media traveling exhibition and web platform featuring their local histories of climate justice. The exhibition–scheduled to travel to UIC in the fall 2020–was cancelled due to COVID-19. However, this traveling halt has created opportunities for greater virtual programming engagement.
The climate justice story from Little Village was researched and developed by students in two courses from Museum and Exhibition Studies (MUSE) Program taught by Dr. Rosa Cabrera, Director of the Latino Cultural Center. The students worked with community partners, Alianza Americas and the Little Village Environmental Justice Organization (LVEJO), who helped shape this local story alongside community members.
Climates of Inequality is a project of the Humanities Action Lab, a coalition of colleges and universities across the US and internationally partnering with environmental/climate organizations and cultural institutions on a national curriculum and public memory project.
Archived Presentations Fall 2021 coming soon [Zoom Videos on YouTube]
Virtual Presentations | Fall 2020
These presentations with local environmental and climate justice leaders highlight how front-line communities in the Chicago region impacted by environmental pollution and climate change and more recent COVID-19 are demanding justice and putting forward a vision to create healthier and safer communities.
Archived Presentations | Fall 2020 [Zoom Videos on YouTube]