Apr
19
2023
Radical Research from BIPOC Scholars at UIC – Dr. Ignacio Escalante Meza
April 19, 2023
3:00 PM - 4:00 PM
Location
Virtually on Zoom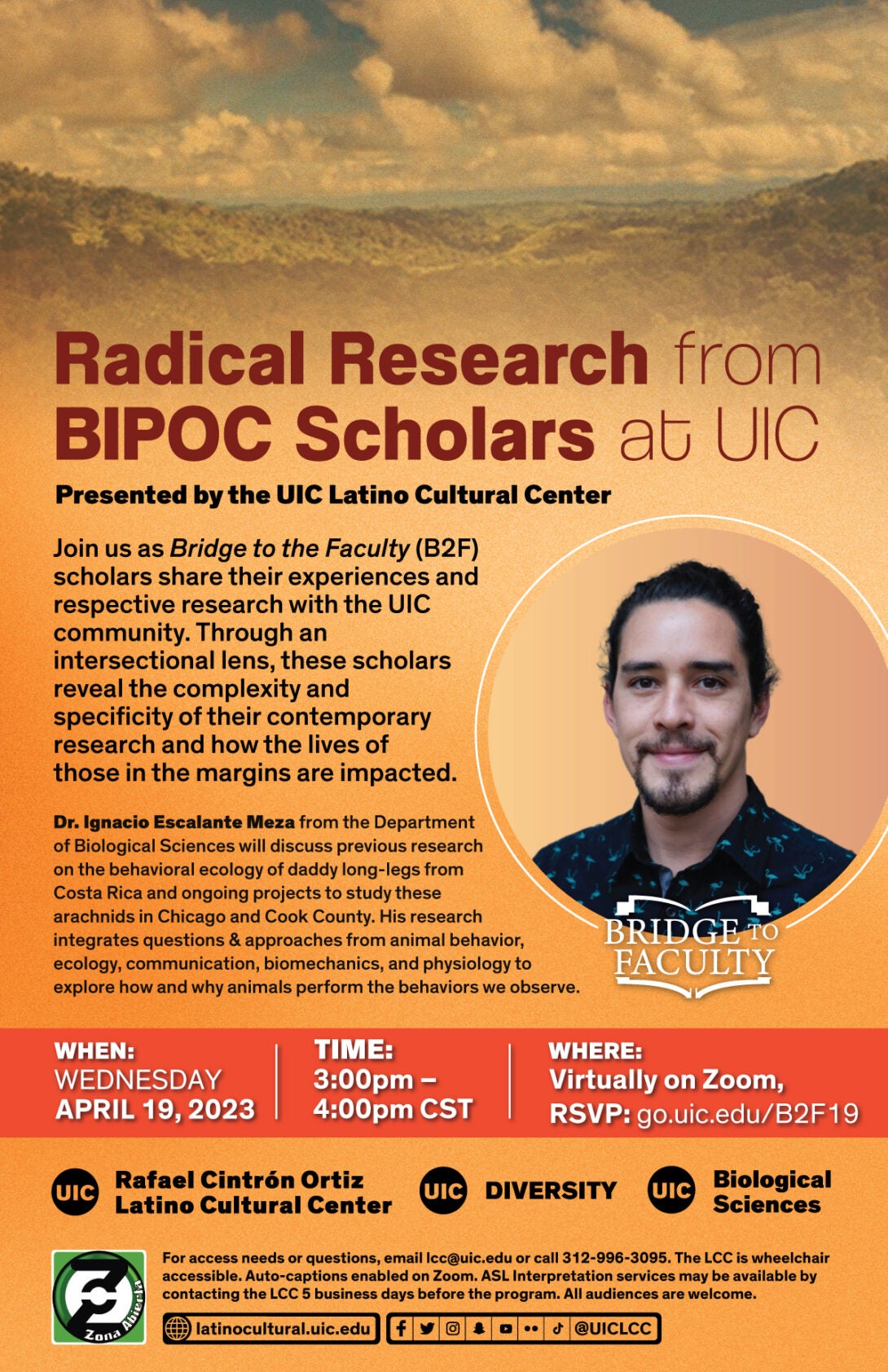 Zona Abierta:
Radical Research from
BIPOC Scholars at UIC
Presented by the UIC Latino Cultural Center
Join us as Bridge to the Faculty (B2F) scholars share their experiences and respective research with the UIC community. Through an intersectional lens, these scholars reveal the complexity and specificity of their contemporary research and how the lives of those in the margins are impacted.
Dr. Ignacio Escalante Meza from the Department of Biological Sciences will discuss previous research on the behavioral ecology of daddy long-legs from Costa Rica and ongoing projects to study these arachnids in Chicago and Cook County. His research integrates questions & approaches from animal behavior, ecology, communication, biomechanics, and physiology to explore how and why animals perform the behaviors we observe.
For access needs or questions, email lcc@uic.edu or call 312-996-3095. The LCC is wheelchair accessible. Auto-captions enabled on Zoom. ASL Interpretation services may be available by contacting the LCC 5 business days before the program. All audiences are welcome.
RSVP