Count Me in! Census 2020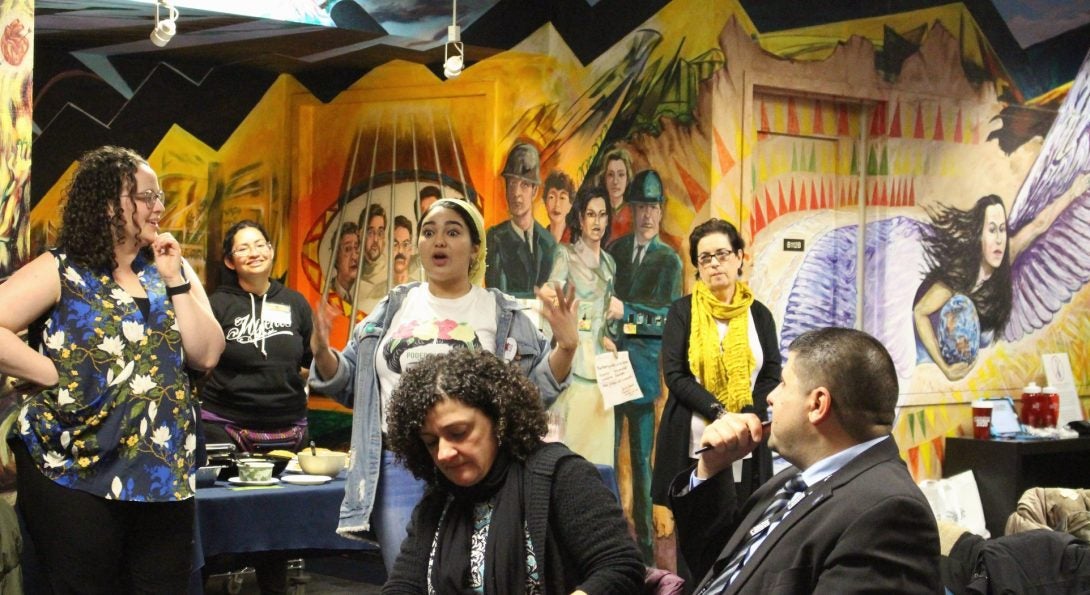 On January 29th, 2020 the Latino Cultural Center presented its first Zona Abierta of the semester, "Count Me in! Census 2020" in partnership with The Arab American Cultural Center, Campus Compact Illinois, CHANGE Illinois, Chicago Votes, and Illinois Count Me in 2020. This program was cosponsored by UIC Student Leadership and Civic Engagement, and community organizations: Arab American Family Services (AAFS) , Vota con Ganas, and West Suburban Action Project (PASO).
The program featured a presentation detailing the problems and nuances presented by the 2020 Census and a critical discussion about its impact on individuals and "hard to count" communities. Students, Staff, Faculty, and community were able to connect with another over shared knowledge, concern, and interest in helping census efforts. Participants also learned about the census, potential job opportunities, and how to get involved.
Modified on February 21, 2020