Dr. Cabrera-Trimiño Visits the LCC and Heritage Garden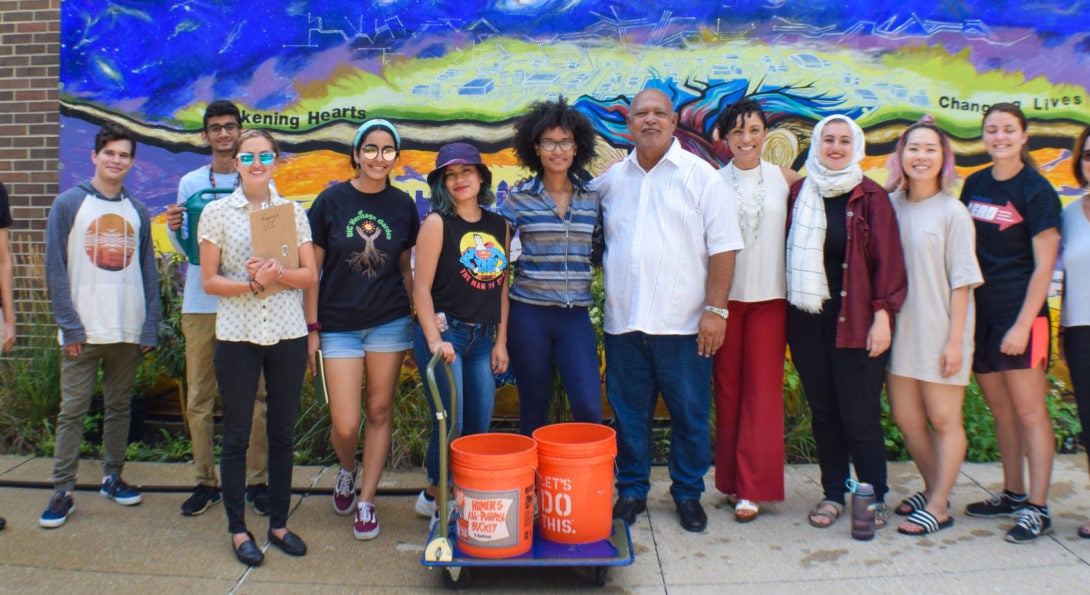 On August 2nd the UIC Heritage Garden welcomed Dr. Gilberto Javier Cabrera-Trimiño to the UIC campus for a tour of the satellite sites. Beginning with the Monarch Garden, the interns facilitated teachings of the garden's main principles as well as engage in conversations about Dr. Cabrera-Trimiño's studies and the parallels seen between his efforts and the garden's.
After the tour, the full group of interns and Dr. Cabrera-Trimiño gathered in the Latino Cultural Center's gallery space for a short dialogue on his research on environmental health, sustainable development, and the importance of interrelationship of people - which he was also speaking on at an event on campus. The day was filled with eye opening insight on great work and surely was an opportunity for the Heritage Garden interns and leaders to learn something for their own work as well.
Modified on October 02, 2018