Thinking About Law School?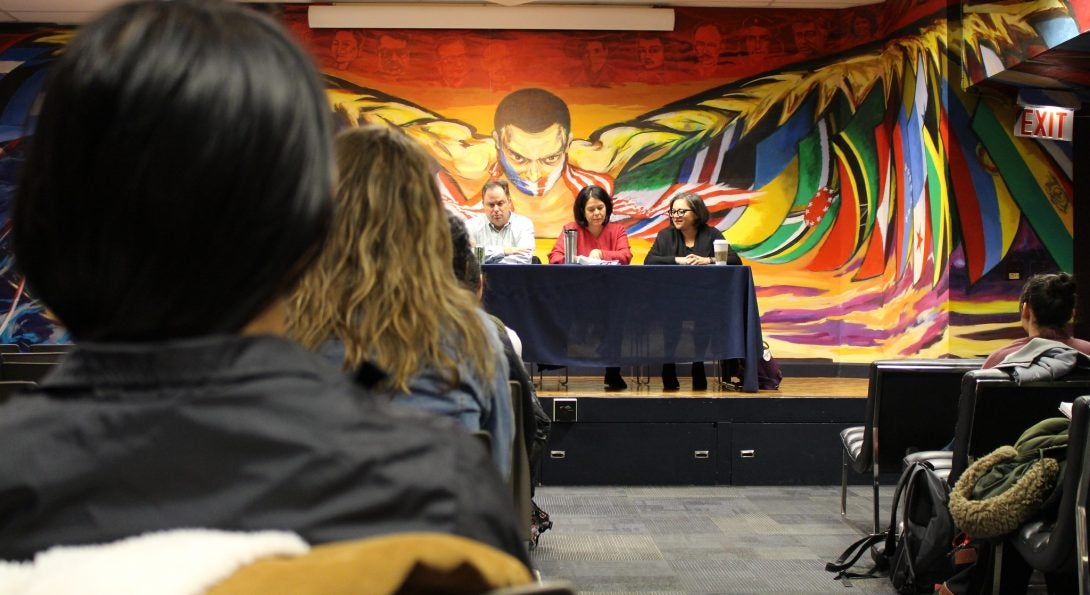 On November 5th 2019, the LCC hosted a panel discussion about law school, the law school experience, and professional options. The panelists were the director of the Center for International Law at the UIC John Marshall Law School, Paul Lewis, lawyer and lecturer of UIC's Department of Criminology, Justice, Law and Latin American and Latino studies, Helena Olea, and lawyer and Executive Director of the West Suburban Action Project (PASO), Mony Ruiz-Velasco. Participants were able to ask challenging and nuanced questions surrounding institutional racism and elitism within the law school realm, and how to handle the financial strain law school may cause. 
This program was presented by the UIC Latino Cultural Center, UIC Latin American and Latino Studies program, and the UIC John Marshall Law School. 
Modified on November 21, 2019