Third Annual Harvest Fest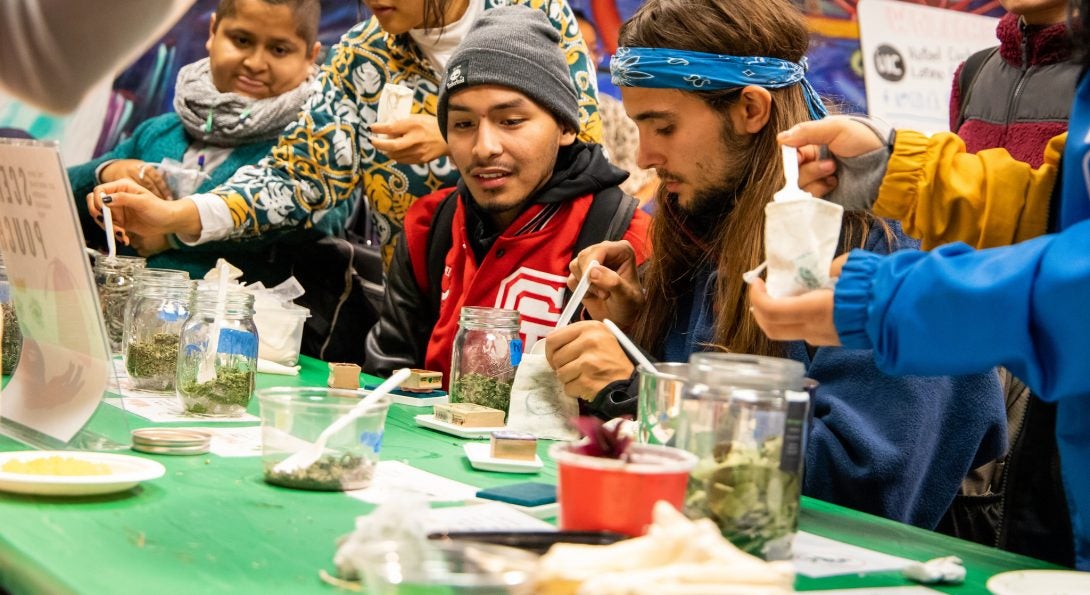 On October 15th, 2019 the LCC hosted the Heritage Garden's third annual Harvest Fest. This year's Harvest Fest was themed "Nurture the Soil, Nurture the Soul". 
The festival offered cultural information intertwined within each activity to help participants engage with their fall harvest through a personal lens. The activities included creating your own tea blend, organic skin care and cosmetic products, and scented pouches. The UIC Plant
 a propagation table provided by the Plant and Research Laboratory, and a raffle of flower arrangements in vases hand painted by previous Heritage Garden interns and LCC staff that was used for a previous art installation. The event was free admission and had free food.
This program was presented by the UIC Heritage Garden.
Modified on October 24, 2019