Valentines for Democracy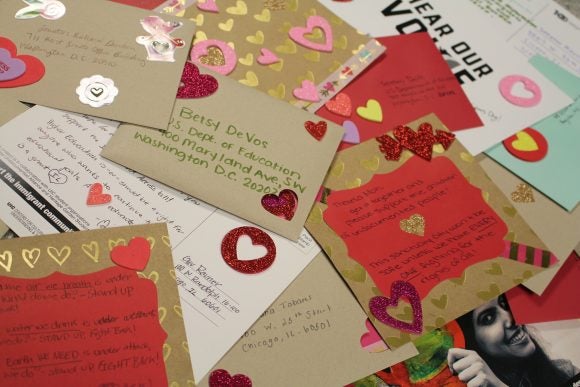 In the continuing spirit of Valentine's Day, the Latino Cultural Center hosted a Telling our Storiesworkshop on February 15th. This workshop welcomed members of UIC's community to get creative and express themselves through the use of Valentines. Rather than writing traditional Valentines, guests were invited to write to members of their government addressing their opinions, concerns, and sharing ideas for action.
To learn more about how you can gear creativity towards activism, visit our website! Our new Artivism project invites people from the UIC community to create art around engaging themes, and take action today!
Modified on August 21, 2018