Lead. Create. Change. Internship Program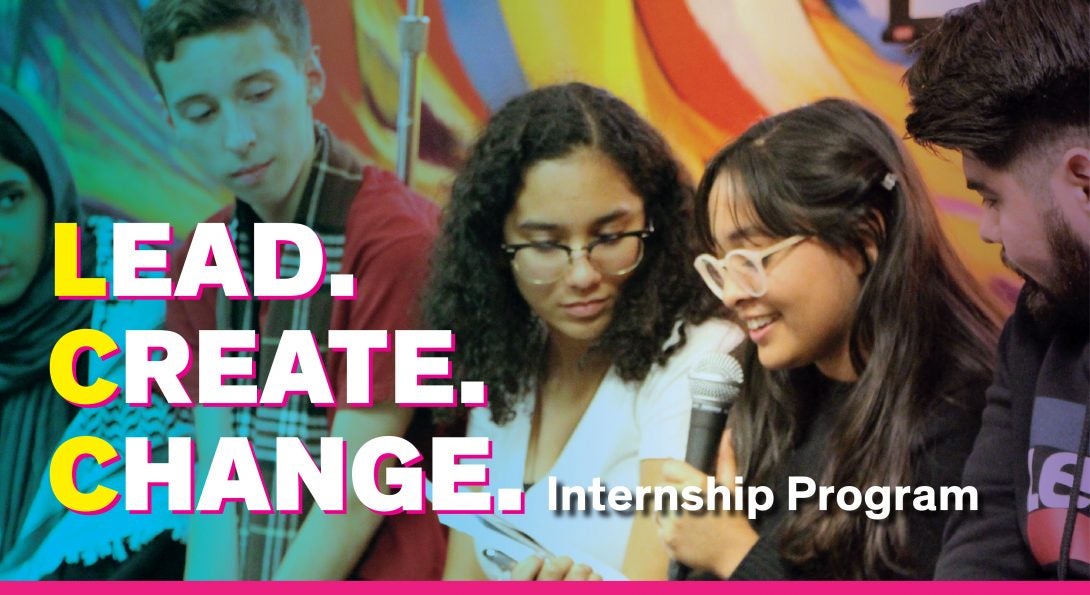 Application Period CLOSED
--
Fall 2020 and Spring 2021 LCC Intern Application for UIC Undergraduate Students
The Latino Cultural Center (LCC) is currently seeking enthusiastic learners and creative undergraduate students for our Fall 2020 and Spring 2021 internship program to work alongside our team to sustain our center's interactive arts and cultural education programs with a focus on environmental and social justice.
This is a paid internship with an amount TBD by mid-summer. Applicants that have Federal Work-Study are preferred, but not required (DACA students are encouraged to apply). Students may also qualify for course credit, which they will need to arrange through their college advisor.
We encourage students with a freshman or sophomore standing to apply since the program prepares interns to transition to become Student Educators at the LCC.
For Fall 2020, intern(s) will need to dedicate 10 hours a week towards the internship from September 14 – December 4; for 12 weeks total. Most likely, interns will be set up to work remotely or follow university fall guidelines on physical distancing.
For Spring 2021, logistics will be determined before the end of the fall semester.
While interns will work on a variety of assignments, the bulk of their time will be dedicated to contributing to a Visual and Storytelling Ethnography of COVID-19 Mapping Project in Latinx Communities.
Responsibilities
Participating in weekly group training sessions and project check-ins with LCC staff;
Coordinating with family and/or community members on a weekly basis to collect stories to be transcribed and archived;
Assisting the LCC team in other projects and duties as needed.
Requirements
Excellent oral and written skills and working knowledge of MS Excel & Word;
Must be available for weekly group sessions (just like a class);
Must be flexible to switch between working remotely and in person as circumstances change;
Capacity to work independently as well as part of a team;
Organized, with the ability to follow project deadlines; and
Act as an LCC liaison on campus and community
Poster: LCC Internship Program [PDF]