Jocelyn Meraz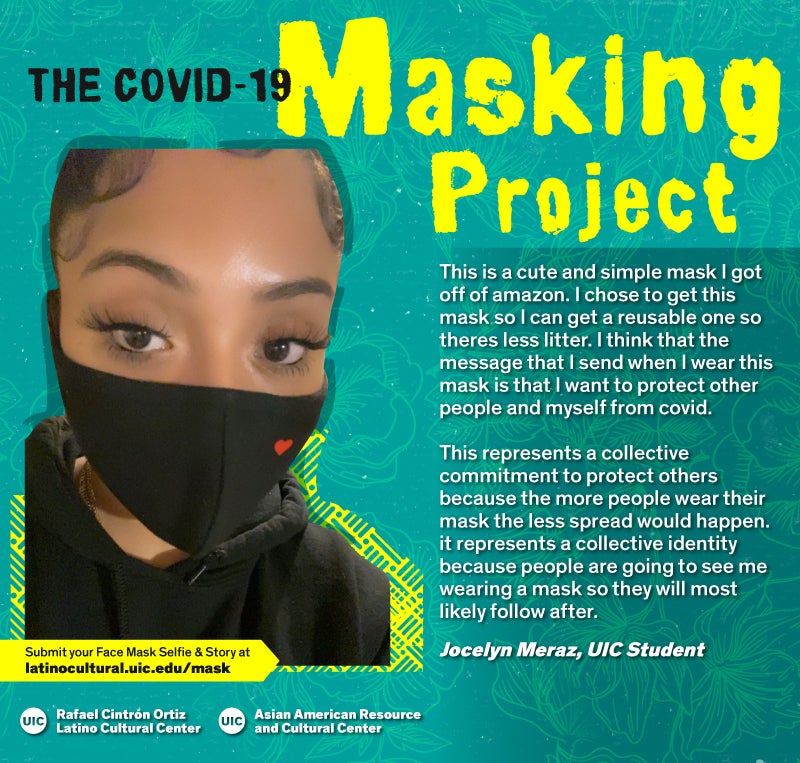 This is a cute and simple mask I got off of amazon. I chose to get this mask so I can get a reusable one so theres less litter. I think that the message that I send when I wear this mask is that I want to protect other people and myself from covid.
This represents a collective commitment to protect others because the more people wear their mask the less spread would happen. it represents a collective identity because people are going to see me wearing a mask so they will most likely follow after.
The COVID-19 Masking Project was developed by the UIC Latino Cultural Center (LCC) in partnership with the UIC Asian American Resource and Cultural Center (AARCC) to engage students, faculty, staff, and community members in a creative and meaningful way during the COVID-19 pandemic.