Nancy Morales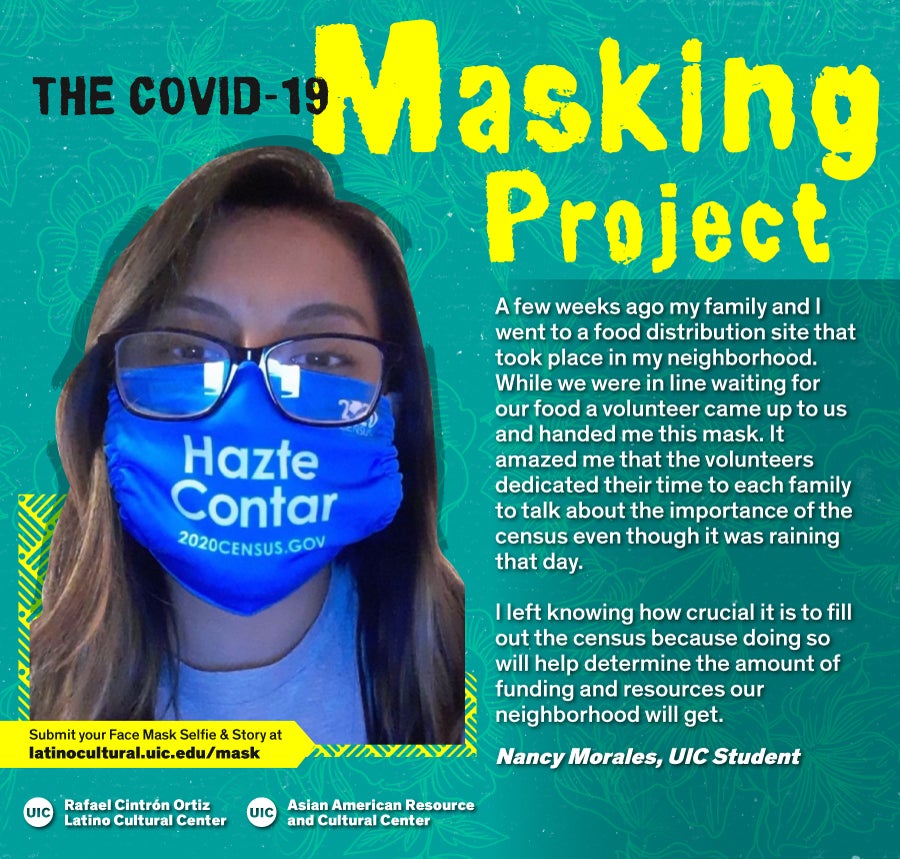 A few weeks ago my family and I went to a food distribution site that took place in my neighborhood. While we were in line waiting for our food a volunteer came up to us and handed me this mask. It amazed me that the volunteers dedicated their time to each family to talk about the importance of the census even though it was raining that day.
I left knowing how crucial it is to fill out the census because doing so will help determine the amount of funding and resources our neighborhood will get.
The COVID-19 Masking Project was developed by the UIC Latino Cultural Center (LCC) in partnership with the UIC Asian American Resource and Cultural Center (AARCC) to engage students, faculty, staff, and community members in a creative and meaningful way during the COVID-19 pandemic.