Andrea Juarez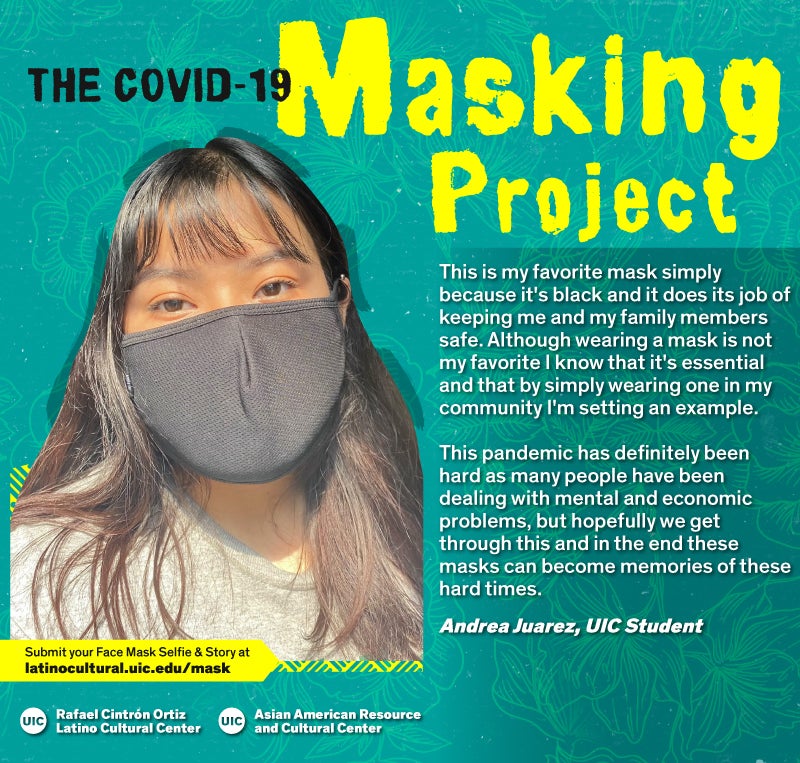 This is my favorite mask simply because it's black and it does its job of keeping me and my family members safe. Although wearing a mask is not my favorite I know that it's essential and that by simply wearing one in my community I'm setting an example.
This pandemic has definitely been hard as many people have been dealing with mental and economic problems, but hopefully we get through this and in the end these masks can become memories of these hard times.
The COVID-19 Masking Project was developed by the UIC Latino Cultural Center (LCC) in partnership with the UIC Asian American Resource and Cultural Center (AARCC) to engage students, faculty, staff, and community members in a creative and meaningful way during the COVID-19 pandemic.