Ashley Cruz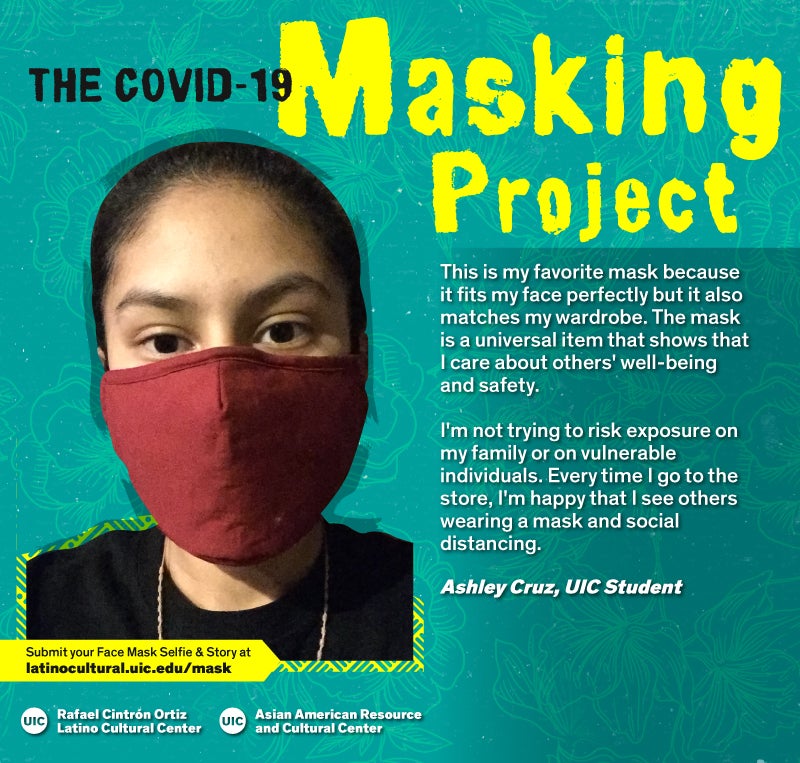 This is my favorite mask because it fits my face perfectly but it also matches my wardrobe. The mask is a universal item that shows that I care about others' well-being and safety.
I'm not trying to risk exposure on my family or on vulnerable individuals. Every time I go to the store, I'm happy that I see others wearing a mask and social distancing.
The COVID-19 Masking Project was developed by the UIC Latino Cultural Center (LCC) in partnership with the UIC Asian American Resource and Cultural Center (AARCC) to engage students, faculty, staff, and community members in a creative and meaningful way during the COVID-19 pandemic.