CIM2AS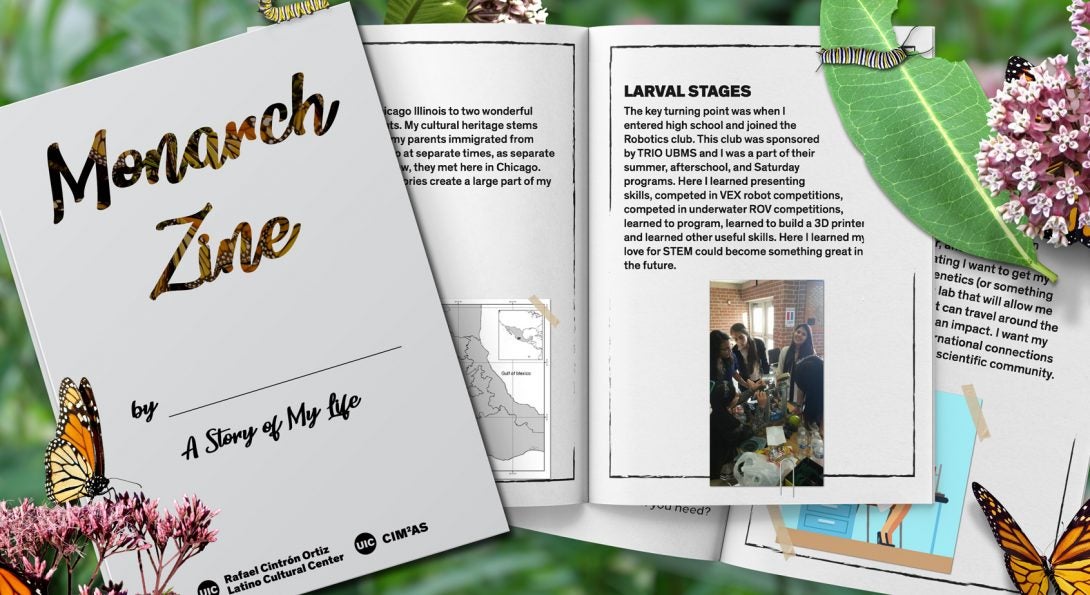 The Cultural Immersion in Monarchs & Milkweeds Advancing Science Education program (CIM2AS) aims to attract more Latinx students to science by weaving culturally relevant connections into science courses. It also aims to improve success for all students by connecting content from different science courses through the monarch and milkweed theme.
The Latino Cultural Center (LCC) engages with CIM2AS research interns through a curriculum dedicated to providing students with opportunities to build on their cultural assets and skills via culturally informed learning activities and dialogues to nourish their identities as scientists and researchers. The LCC also engages with CIM2AS instructors with opportunities to explore the role of culture in teaching and learning to develop culturally-relevant and inclusive learning modules.
CIM2AS is supported by a grant from the National Science Foundation for Hispanic Serving Institutions (HSIs).
This Toolkit for Educators guide was developed by the Rafael Cintrón Ortiz Latino Cultural Center as part of the Summer 2022 Instructor Workshop for the CIM²AS program. This guide is organized under three theme-based modules that educators can incorporate in their classroom curriculums: (1) Journeys of Transformation; (2) Honoring the Memory of Ancestors; (3) Agents of Change. The toolkit guide includes details on each theme while the supporting examples and documents for each activity can be found in the links below.