L@s GANAS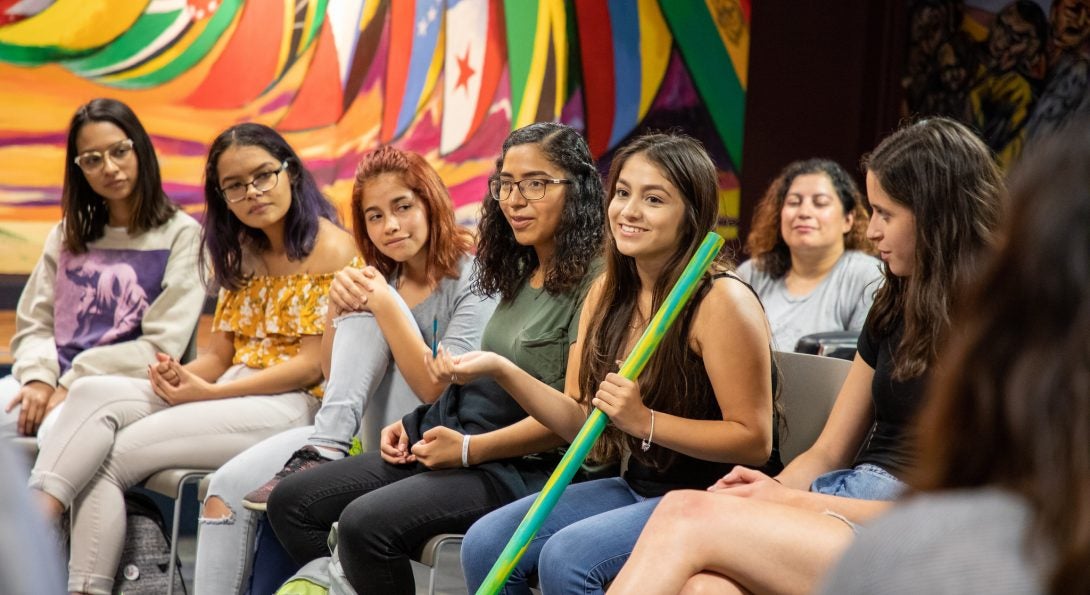 The Latin@s Gaining Access to Networks for Advancement in Science program (L@S GANAS) aims to ensure that Latinx students in STEM (Science, Technology, Engineering, and Mathematics) succeed at UIC. It seeks to increase the number of Latinx professionals in the STEM field, provide financial assistance to Latinx students, increase retention of Latinx students in the STEM majors, and foster a community where Latinx students see their cultural heritage as an asset in the lab.
The Latino Cultural Center (LCC) engages with L@s GANAS research fellows through a curriculum design to help STEM students embrace their cultural assets, shape a positive self-defined identity as Latinx scientists, and expand their capacity as agents of change to improve community life.
This curriculum features the "Connecting STEM and Cultural Heritage" dialogue series exploring topics such as cultural heritage & self-identity, science in Latin America & indigenous knowledge, intergenerational differences, and environmental and climate justice.
L@S GANAS was created through a Hispanic Serving Institution STEM grant from the US Department of Education.
https://lasganas.uic.edu/