Art of Political Cartoons – Eric J. Garcia, Fall 2017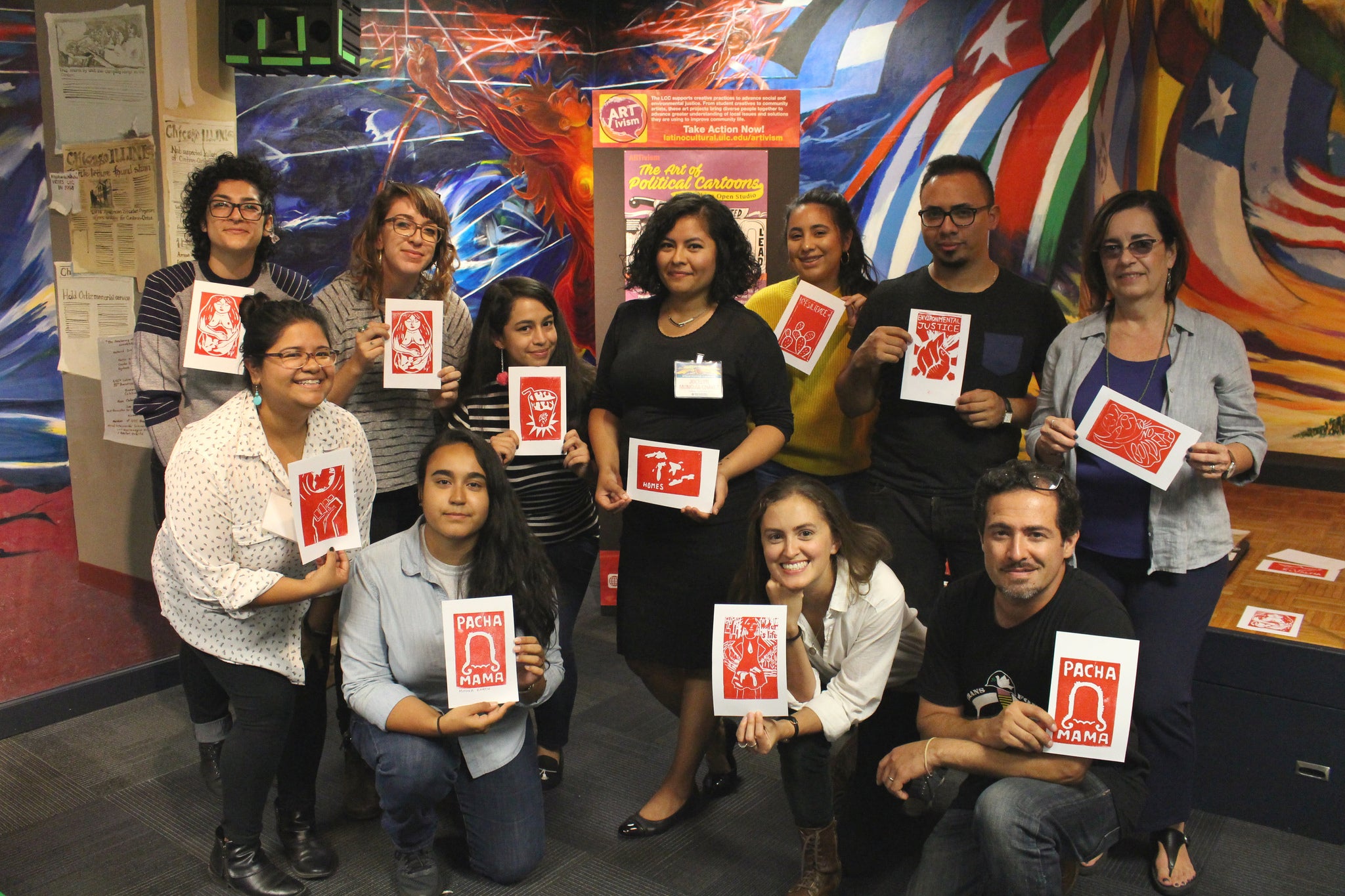 On September 28, 2017, Eric J. Garcia visited the UIC Latino Cultural Center for a printmaking workshop as part of the center's Artivism program series. Garcia, an artist and political cartoonist, instructed members of the UIC community in creating postcard-prints advocating for solutions for immigration and environmental justice issues. In creating these postcards, guests could write messages for representatives and government officials in an effort to encourage further action on these social issues.
The prompts below were offered as options for students to write their postcard messages.
Click on the postcards link above to see some beautiful pieces printed at this event.