From Graffiti to the Polls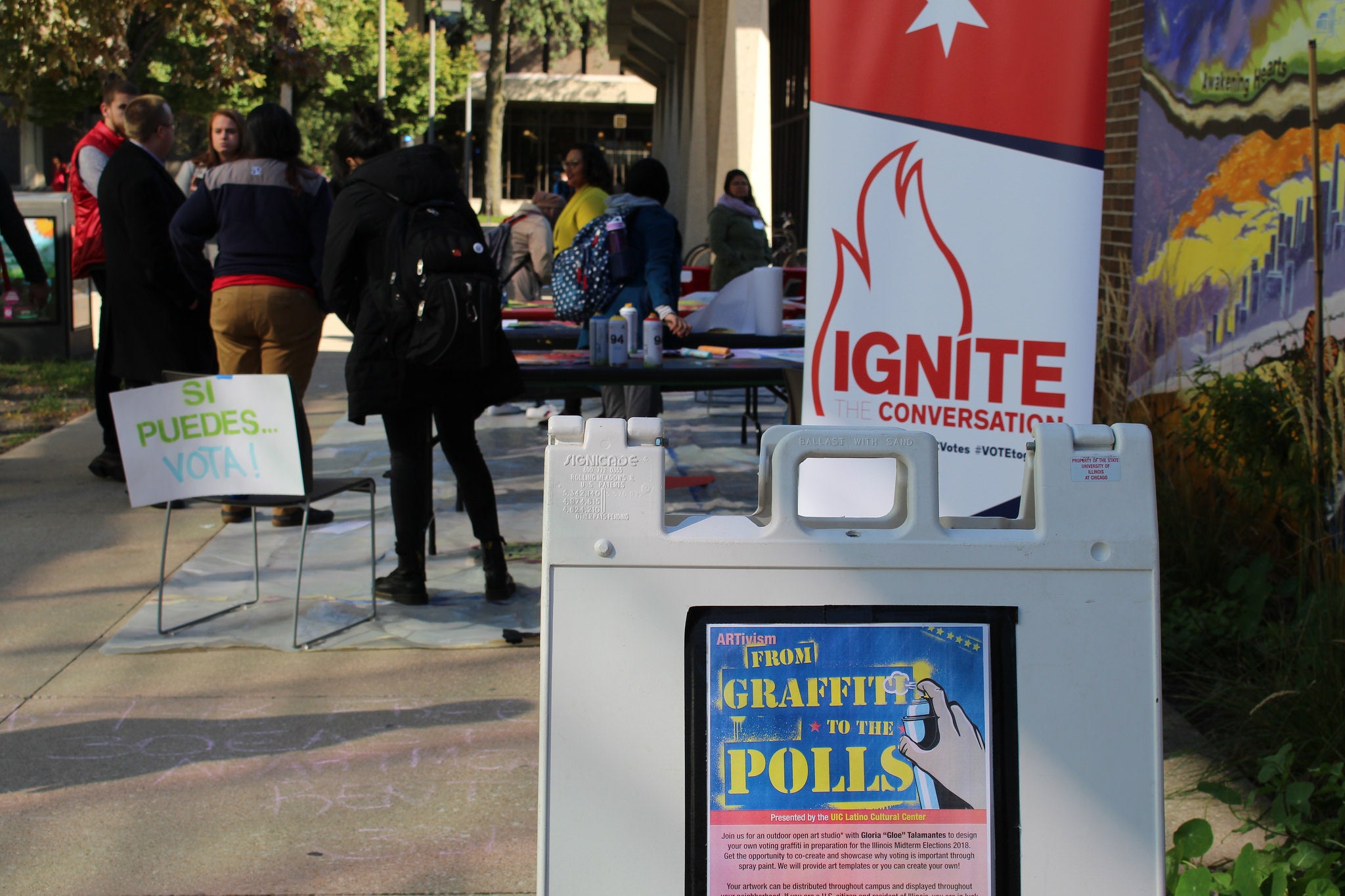 On Thursday, October 18, 2018, the Latino Cultural Center partnered with Student Leadership and Civic Engagement to encourage people to vote in the Illinois Midterm Elections 2018. Gloria "Gloe" Talamantes and Delilah Salgado, Chicago based artist and members of the Mujeres Mutates Collective, led an outdoor open art studio. Participants used graffiti to express the importance of voting and taking action in their communities. The artwork was distributed around campus to spread awareness and prompt action and some participants took their creations to post in their neighborhoods.
To see all of the artwork and students in action, visit our LCC Flickr photo album.