Abil Vellikara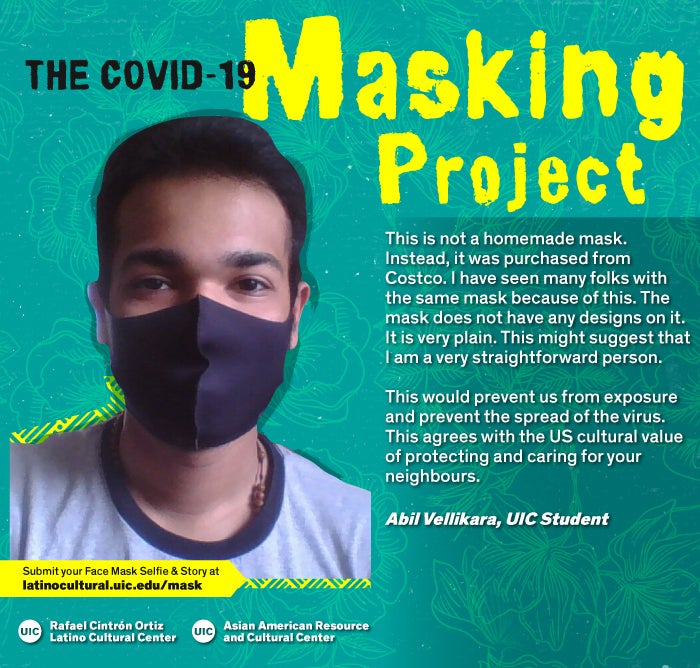 This is not a homemade mask. Instead, it was purchased from Costco. I have seen many folks with the same mask because of this. The mask does not have any designs on it. It is very plain. This might suggest that I am a very straightforward person.
This would prevent us from exposure and prevent the spread of the virus. This agrees with the US cultural value of protecting and caring for your neighbours.
The COVID-19 Masking Project was developed by the UIC Latino Cultural Center (LCC) in partnership with the UIC Asian American Resource and Cultural Center (AARCC) to engage students, faculty, staff, and community members in a creative and meaningful way during the COVID-19 pandemic.