Keyana Robinson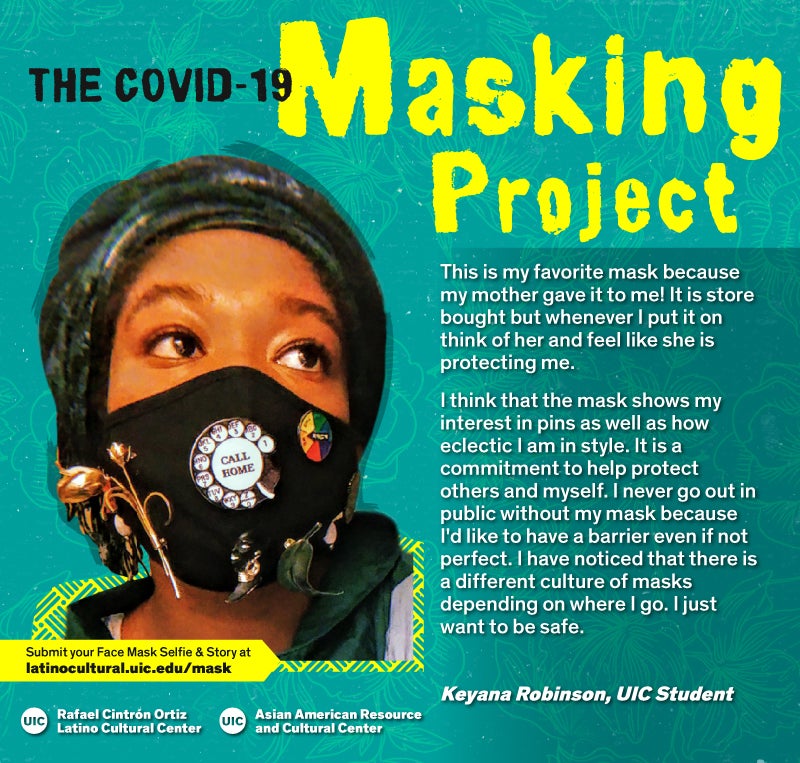 This is my favorite mask because my mother gave it to me! It is store bought but whenever I put it on think of her and feel like she is protecting me.
I think that the mask shows my interest in pins as well as how eclectic I am in style. It is a commitment to help protect others and myself. I never go out in public without my mask because I'd like to have a barrier even if not perfect. I have noticed that there is a different culture of masks depending on where I go. I just want to be safe.
The COVID-19 Masking Project was developed by the UIC Latino Cultural Center (LCC) in partnership with the UIC Asian American Resource and Cultural Center (AARCC) to engage students, faculty, staff, and community members in a creative and meaningful way during the COVID-19 pandemic.