Corinne Kodama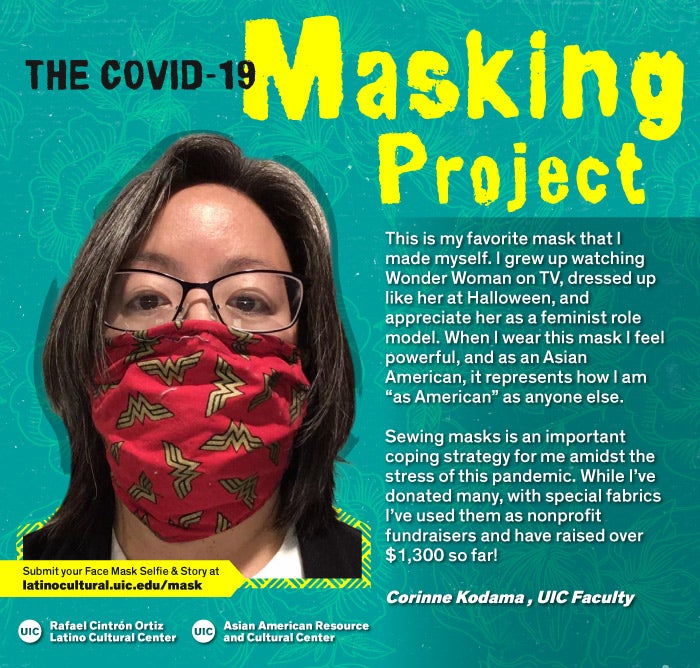 This is my favorite mask that I made myself. I grew up watching Wonder Woman on TV, dressed up like her at Halloween, and appreciate her as a feminist role model. When I wear this mask I feel powerful, and as an Asian American, it represents how I am "as American" as anyone else.
Sewing masks is an important coping strategy for me amidst the stress of this pandemic. While I've donated many, with special fabrics I've used them as nonprofit fundraisers and have raised over $1,300 so far!
The COVID-19 Masking Project was developed by the UIC Latino Cultural Center (LCC) in partnership with the UIC Asian American Resource and Cultural Center (AARCC) to engage students, faculty, staff, and community members in a creative and meaningful way during the COVID-19 pandemic.