Allyson Esperancilla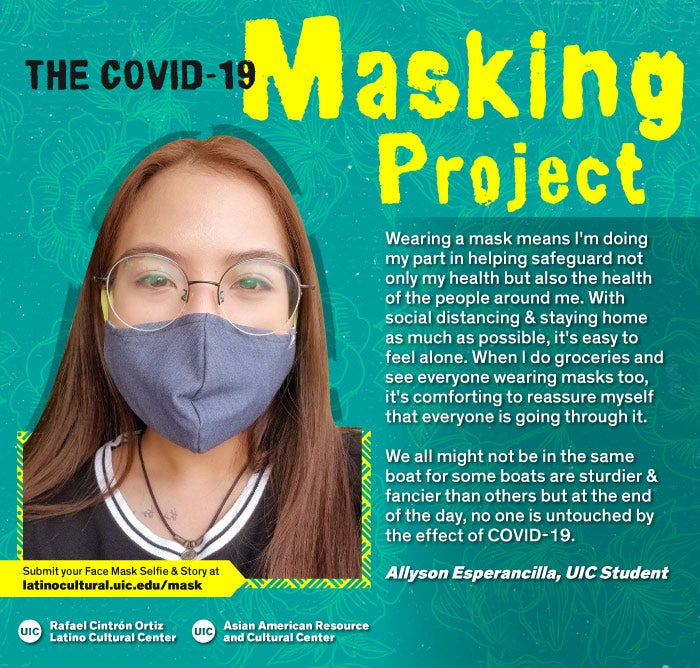 Wearing a mask means I'm doing my part in helping safeguard not only my health but also the health of the people around me. With social distancing & staying home as much as possible, it's easy to feel alone. When I do groceries and see everyone wearing masks too, it's comforting to reassure myself that everyone is going through it.
We all might not be in the same boat for some boats are sturdier & fancier than others but at the end of the day, no one is untouched by the effect of COVID-19.
The COVID-19 Masking Project was developed by the UIC Latino Cultural Center (LCC) in partnership with the UIC Asian American Resource and Cultural Center (AARCC) to engage students, faculty, staff, and community members in a creative and meaningful way during the COVID-19 pandemic.