Amber Nicholson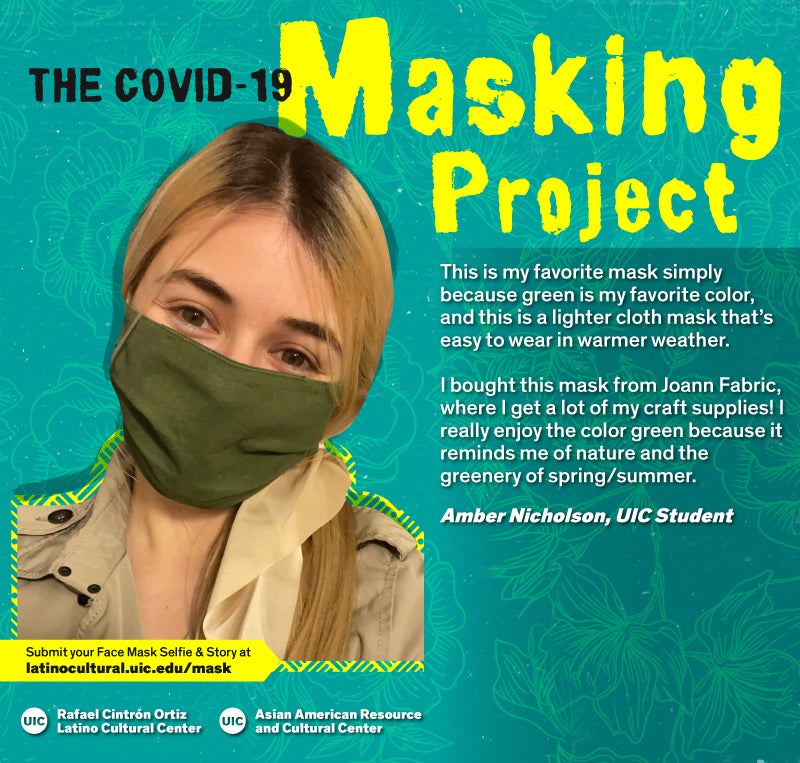 This is my favorite mask simply because green is my favorite color, and this is a lighter cloth mask that's easy to wear in warmer weather.
I bought this mask from Joann Fabric, where I get a lot of my craft supplies! I really enjoy the color green because it reminds me of nature and the greenery of spring/summer.
The COVID-19 Masking Project was developed by the UIC Latino Cultural Center (LCC) in partnership with the UIC Asian American Resource and Cultural Center (AARCC) to engage students, faculty, staff, and community members in a creative and meaningful way during the COVID-19 pandemic.