Jess Soto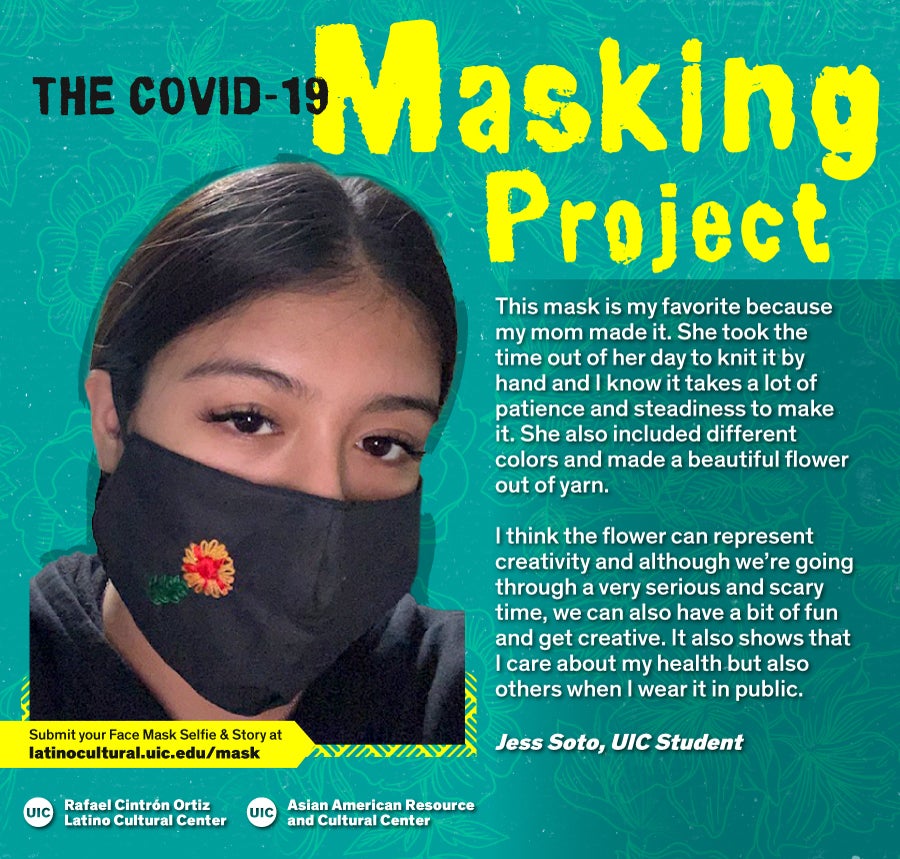 This mask is my favorite because my mom made it. She took the time out of her day to knit it by hand and I know it takes a lot of patience and steadiness to make it. She also included different colors and made a beautiful flower out of yarn.
I think the flower can represent creativity and although we're going through a very serious and scary time, we can also have a bit of fun and get creative. It also shows that I care about my health but also others when I wear it in public.
The COVID-19 Masking Project was developed by the UIC Latino Cultural Center (LCC) in partnership with the UIC Asian American Resource and Cultural Center (AARCC) to engage students, faculty, staff, and community members in a creative and meaningful way during the COVID-19 pandemic.