Maria C. Navarrete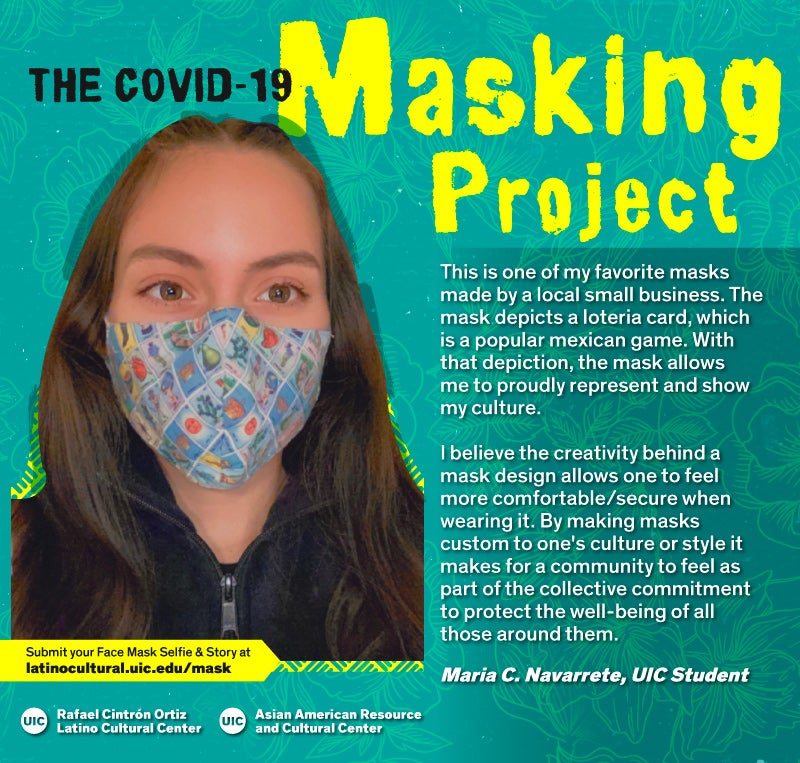 This is one of my favorite masks made by a local small business. The mask depicts a loteria card, which is a popular mexican game. With that depiction, the mask allows me to proudly represent and show my culture.
I believe the creativity behind a mask design allows one to feel more comfortable/secure when wearing it. By making masks custom to one's culture or style it makes for a community to feel as part of the collective commitment to protect the well-being of all those around them.
The COVID-19 Masking Project was developed by the UIC Latino Cultural Center (LCC) in partnership with the UIC Asian American Resource and Cultural Center (AARCC) to engage students, faculty, staff, and community members in a creative and meaningful way during the COVID-19 pandemic.