Renae Mijares Encinas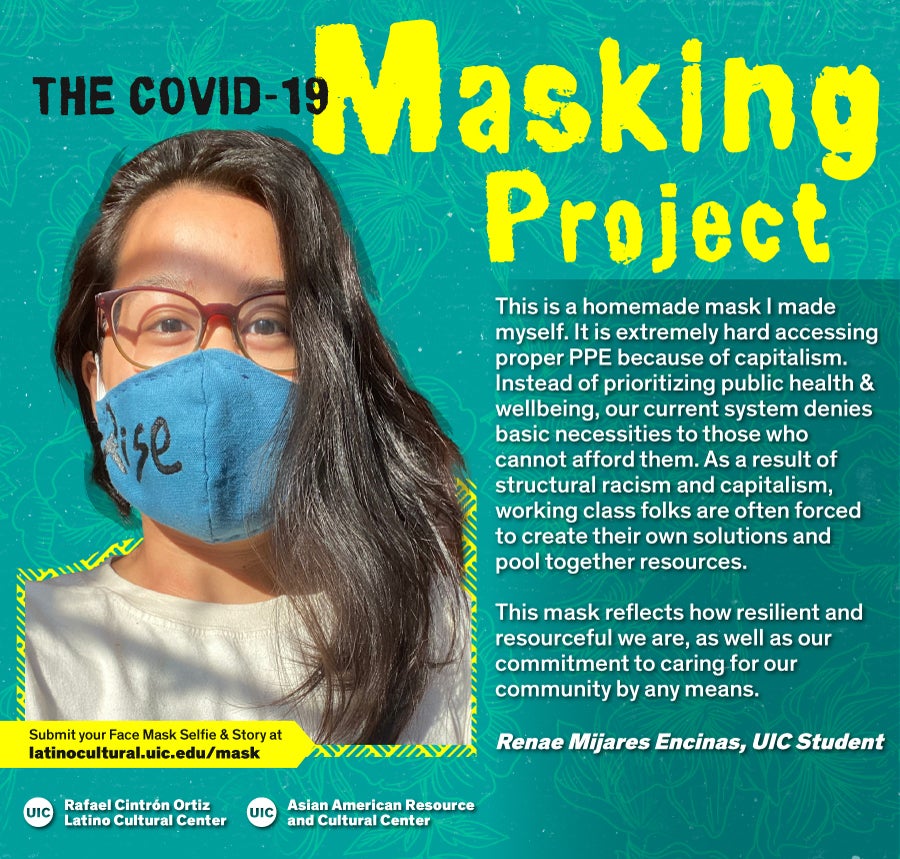 This is a homemade mask I made myself. It is extremely hard accessing proper PPE because of capitalism. Instead of prioritizing public health & wellbeing, our current system denies basic necessities to those who cannot afford them. As a result of structural racism and capitalism, working class folks are often forced to create their own solutions and pool together resources.
This mask reflects how resilient and resourceful we are, as well as our commitment to caring for our community by any means.
The COVID-19 Masking Project was developed by the UIC Latino Cultural Center (LCC) in partnership with the UIC Asian American Resource and Cultural Center (AARCC) to engage students, faculty, staff, and community members in a creative and meaningful way during the COVID-19 pandemic.