Aria Simpson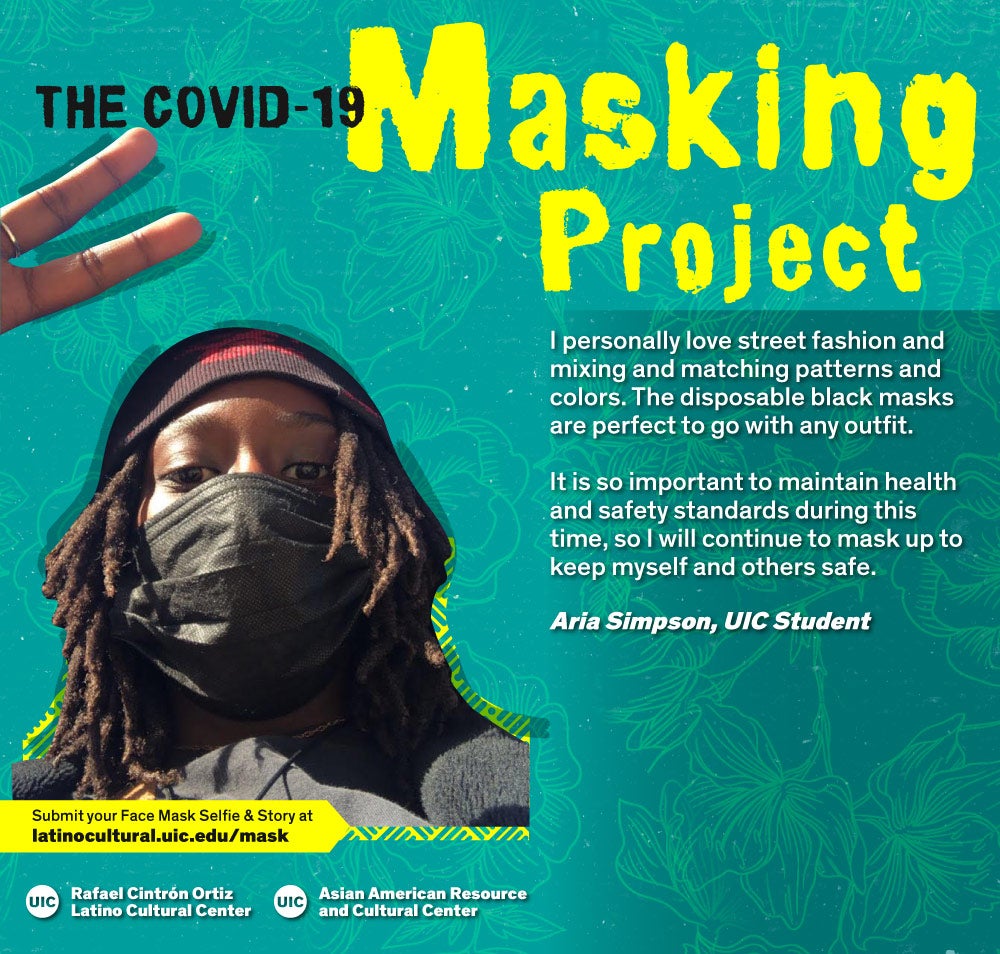 I personally love street fashion and mixing and matching patterns and colors. The disposable black masks are perfect to go with any outfit.
It is so important to maintain health and safety standards during this time, so I will continue to mask up to keep myself and others safe.
The COVID-19 Masking Project was developed by the UIC Latino Cultural Center (LCC) in partnership with the UIC Asian American Resource and Cultural Center (AARCC) to engage students, faculty, staff, and community members in a creative and meaningful way during the COVID-19 pandemic.