Mark Martell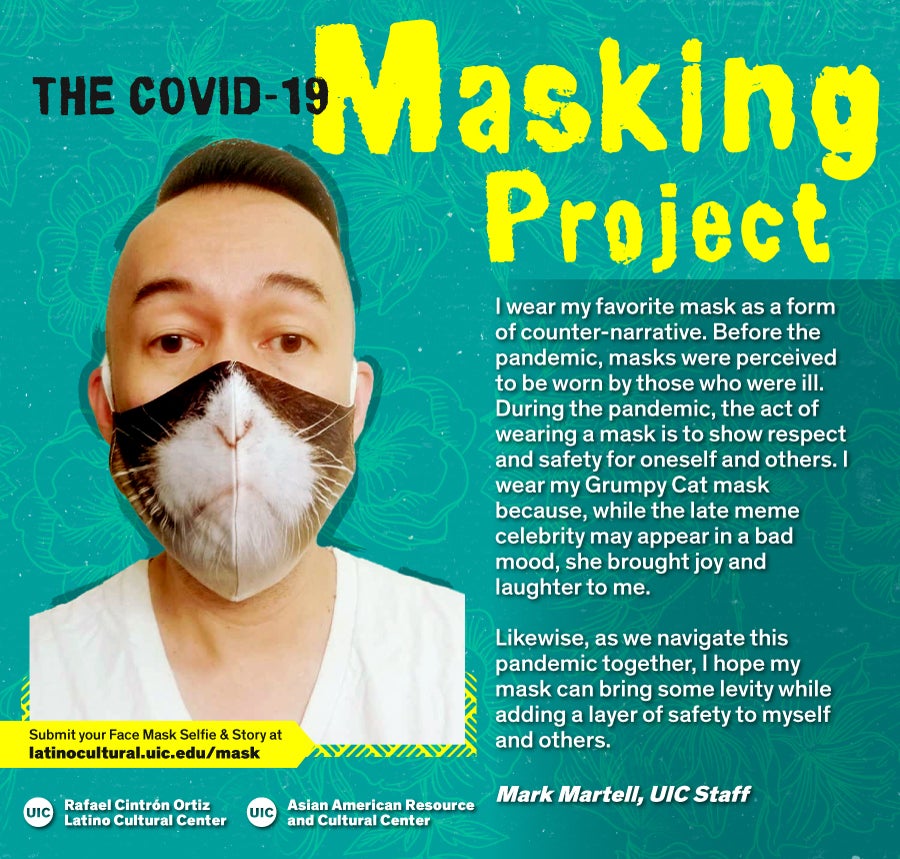 I wear my favorite mask as a form of counter-narrative. Before the pandemic, masks were perceived to be worn by those who were ill. During the pandemic, the act of wearing a mask is to show respect and safety for oneself and others. I wear my Grumpy Cat mask because, while the late meme celebrity may appear in a bad mood, she brought joy and laughter to me.
Likewise, as we navigate this pandemic together, I hope my mask can bring some levity while adding a layer of safety to myself and others.
The COVID-19 Masking Project was developed by the UIC Latino Cultural Center (LCC) in partnership with the UIC Asian American Resource and Cultural Center (AARCC) to engage students, faculty, staff, and community members in a creative and meaningful way during the COVID-19 pandemic.