Alyson Kung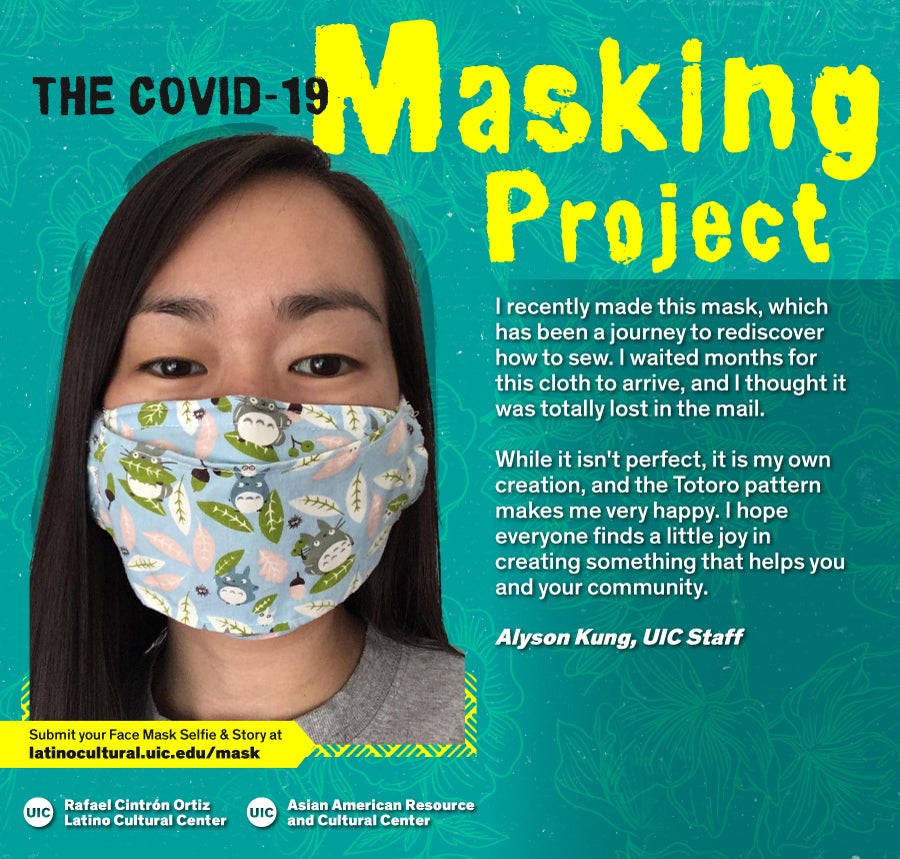 I recently made this mask, which has been a journey to rediscover how to sew. I waited months for this cloth to arrive, and I thought it was totally lost in the mail.
While it isn't perfect, it is my own creation, and the Totoro pattern makes me very happy. I hope everyone finds a little joy in creating something that helps you and your community.
The COVID-19 Masking Project was developed by the UIC Latino Cultural Center (LCC) in partnership with the UIC Asian American Resource and Cultural Center (AARCC) to engage students, faculty, staff, and community members in a creative and meaningful way during the COVID-19 pandemic.