Danay Barrera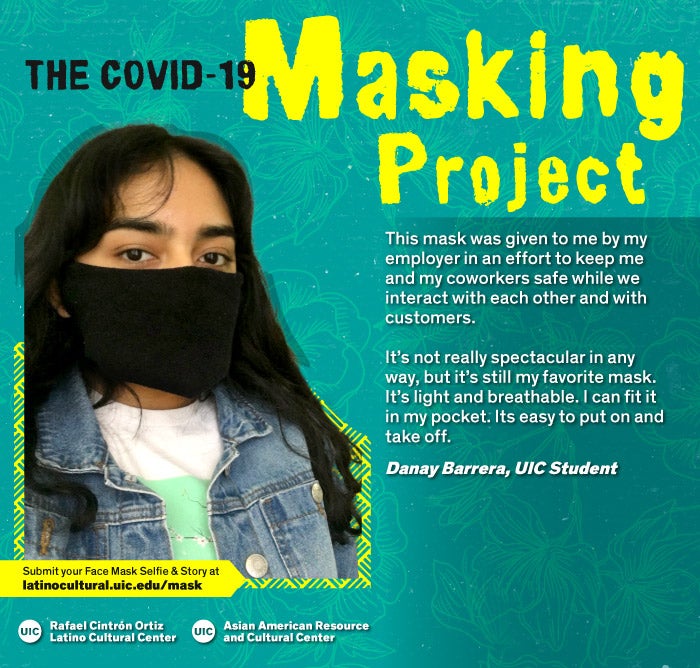 This mask was given to me by my employer in an effort to keep me and my coworkers safe while we interact with each other and with customers.
It's not really spectacular in any way, but it's still my favorite mask. It's light and breathable. I can fit it in my pocket. Its easy to put on and take off.
The COVID-19 Masking Project was developed by the UIC Latino Cultural Center (LCC) in partnership with the UIC Asian American Resource and Cultural Center (AARCC) to engage students, faculty, staff, and community members in a creative and meaningful way during the COVID-19 pandemic.