Keara J. Gurley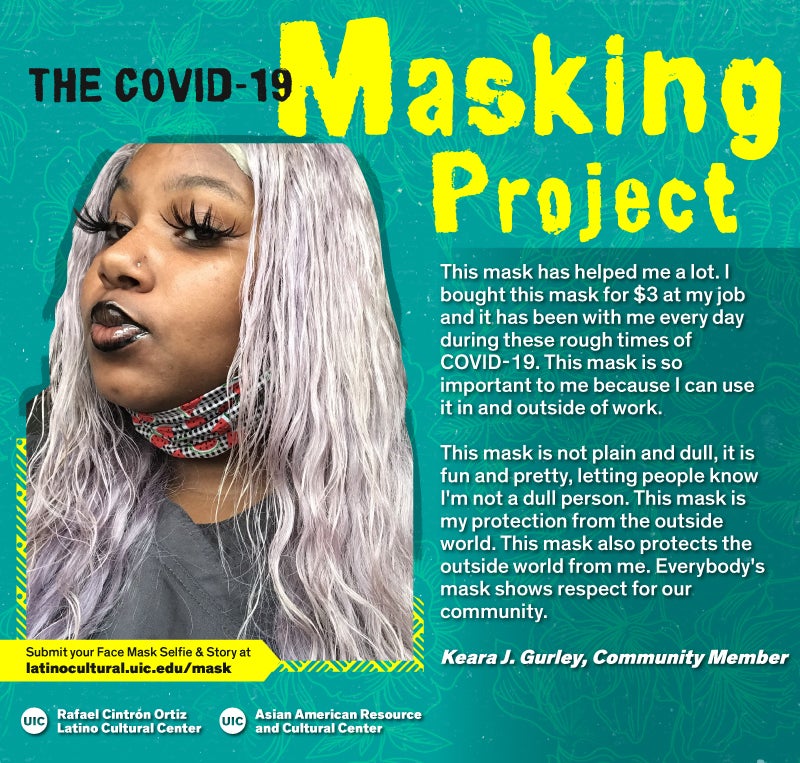 This mask has helped me a lot. I bought this mask for $3 at my job and it has been with me every day during these rough times of COVID-19. This mask is so important to me because I can use it in and outside of work.
This mask is not plain and dull, it is fun and pretty, letting people know I'm not a dull person. This mask is my protection from the outside world. This mask also protects the outside world from me. Everybody's mask shows respect for our community.
The COVID-19 Masking Project was developed by the UIC Latino Cultural Center (LCC) in partnership with the UIC Asian American Resource and Cultural Center (AARCC) to engage students, faculty, staff, and community members in a creative and meaningful way during the COVID-19 pandemic.