Mechiya Jamison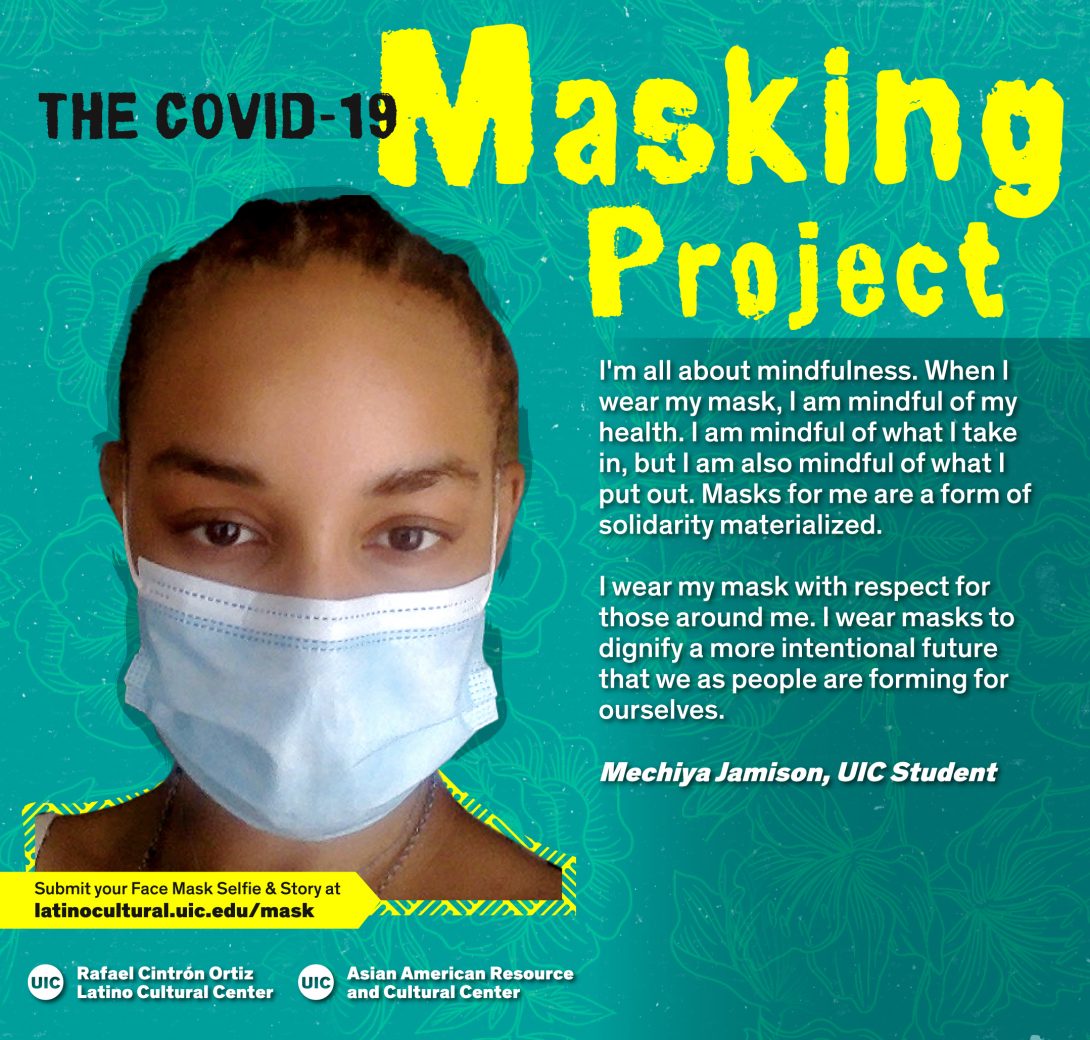 I'm all about mindfulness. When I wear my mask, I am mindful of my health. I am mindful of what I take in, but I am also mindful of what I put out. Masks for me are a form of solidarity materialized.
I wear my mask with respect for those around me. I wear masks to dignify a more intentional future that we as people are forming for ourselves.
The COVID-19 Masking Project was developed by the UIC Latino Cultural Center (LCC) in partnership with the UIC Asian American Resource and Cultural Center (AARCC) to engage students, faculty, staff, and community members in a creative and meaningful way during the COVID-19 pandemic.