Rebecca Escobedo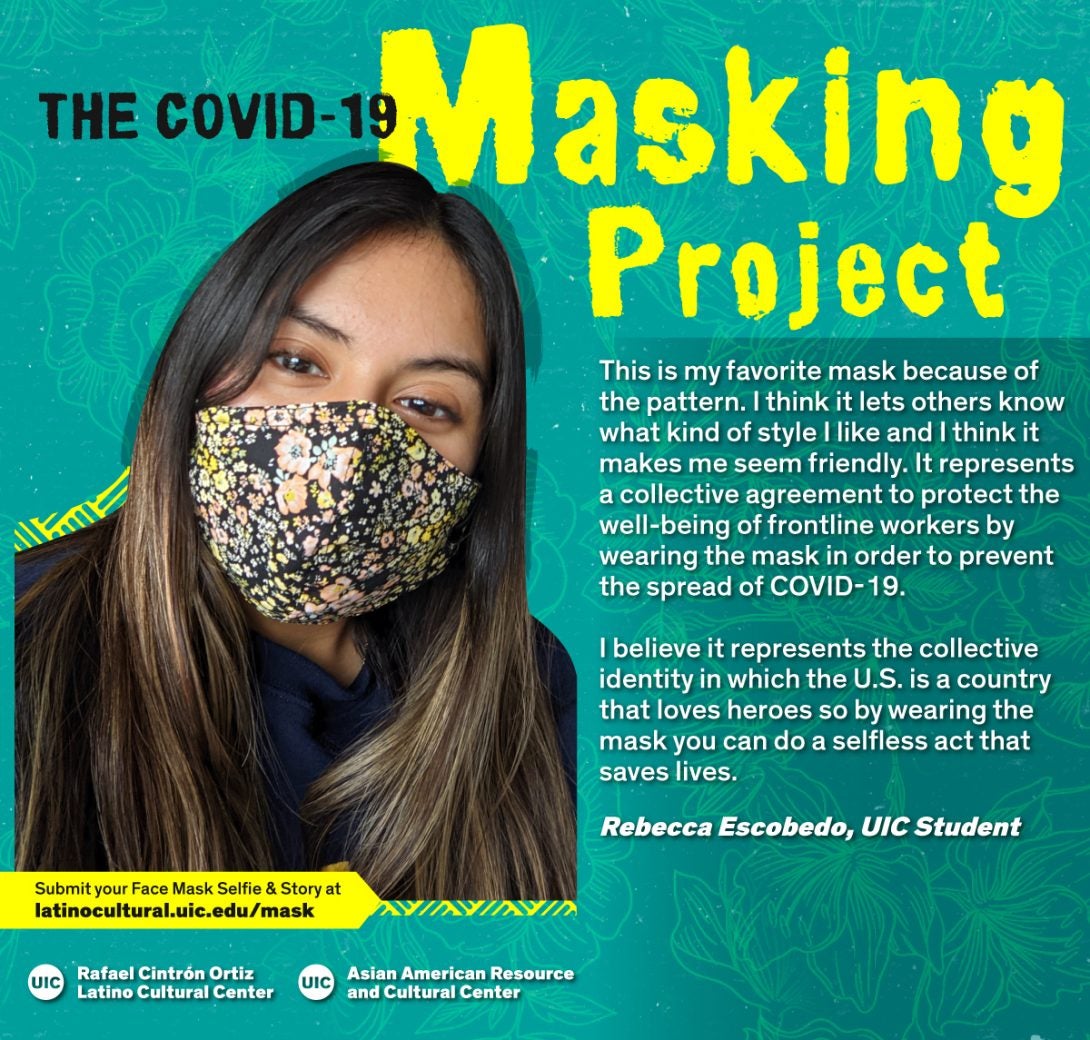 This is my favorite mask because of the pattern. I think it lets others know what kind of style I like and I think it makes me seem friendly. It represents a collective agreement to protect the well-being of frontline workers by wearing the mask in order to prevent the spread of COVID-19.
I believe it represents the collective identity in which the U.S. is a country that loves heroes so by wearing the mask you can do a selfless act that saves lives.
The COVID-19 Masking Project was developed by the UIC Latino Cultural Center (LCC) in partnership with the UIC Asian American Resource and Cultural Center (AARCC) to engage students, faculty, staff, and community members in a creative and meaningful way during the COVID-19 pandemic.