Dhriti Patel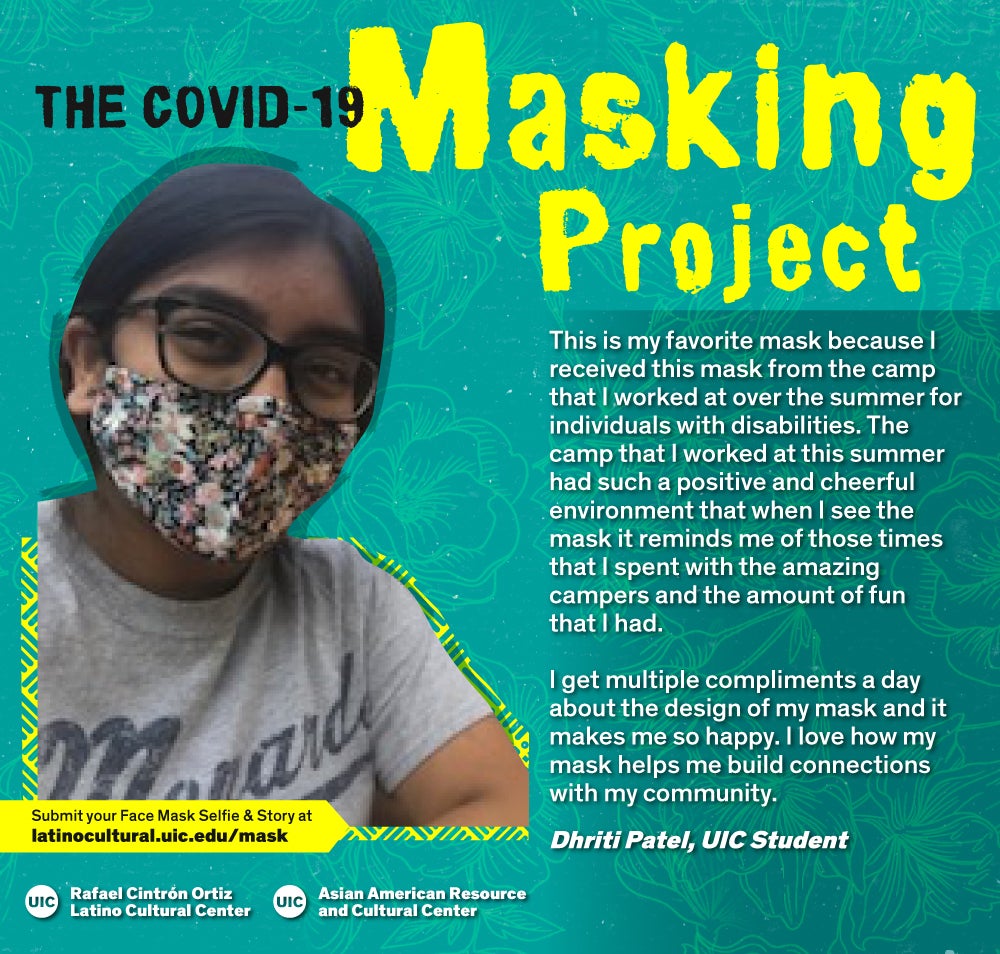 This is my favorite mask because I received this mask from the camp that I worked at over the summer for individuals with disabilities. The camp that I worked at this summer had such a positive and cheerful environment that when I see the mask it reminds me of those times that I spent with the amazing campers and the amount of fun that I had.
I get multiple compliments a day about the design of my mask and it makes me so happy. I love how my mask helps me build connections with my community.
The COVID-19 Masking Project was developed by the UIC Latino Cultural Center (LCC) in partnership with the UIC Asian American Resource and Cultural Center (AARCC) to engage students, faculty, staff, and community members in a creative and meaningful way during the COVID-19 pandemic.