Anna Guevarra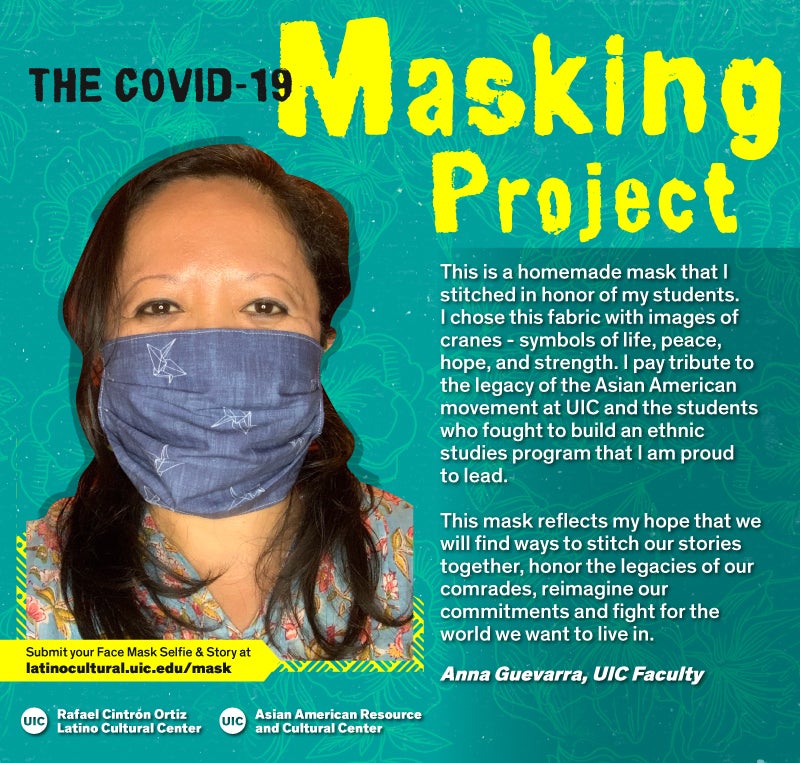 This is a homemade mask that I stitched in honor of my students. I chose this fabric with images of cranes – symbols of life, peace, hope, and strength. I pay tribute to the legacy of the Asian American movement at UIC and the students who fought to build an ethnic studies program that I am proud to lead.
This mask reflects my hope that we will find ways to stitch our stories together, honor the legacies of our comrades, reimagine our commitments and fight for the world we want to live in.
The COVID-19 Masking Project was developed by the UIC Latino Cultural Center (LCC) in partnership with the UIC Asian American Resource and Cultural Center (AARCC) to engage students, faculty, staff, and community members in a creative and meaningful way during the COVID-19 pandemic.