Hajara-Yasmin Isa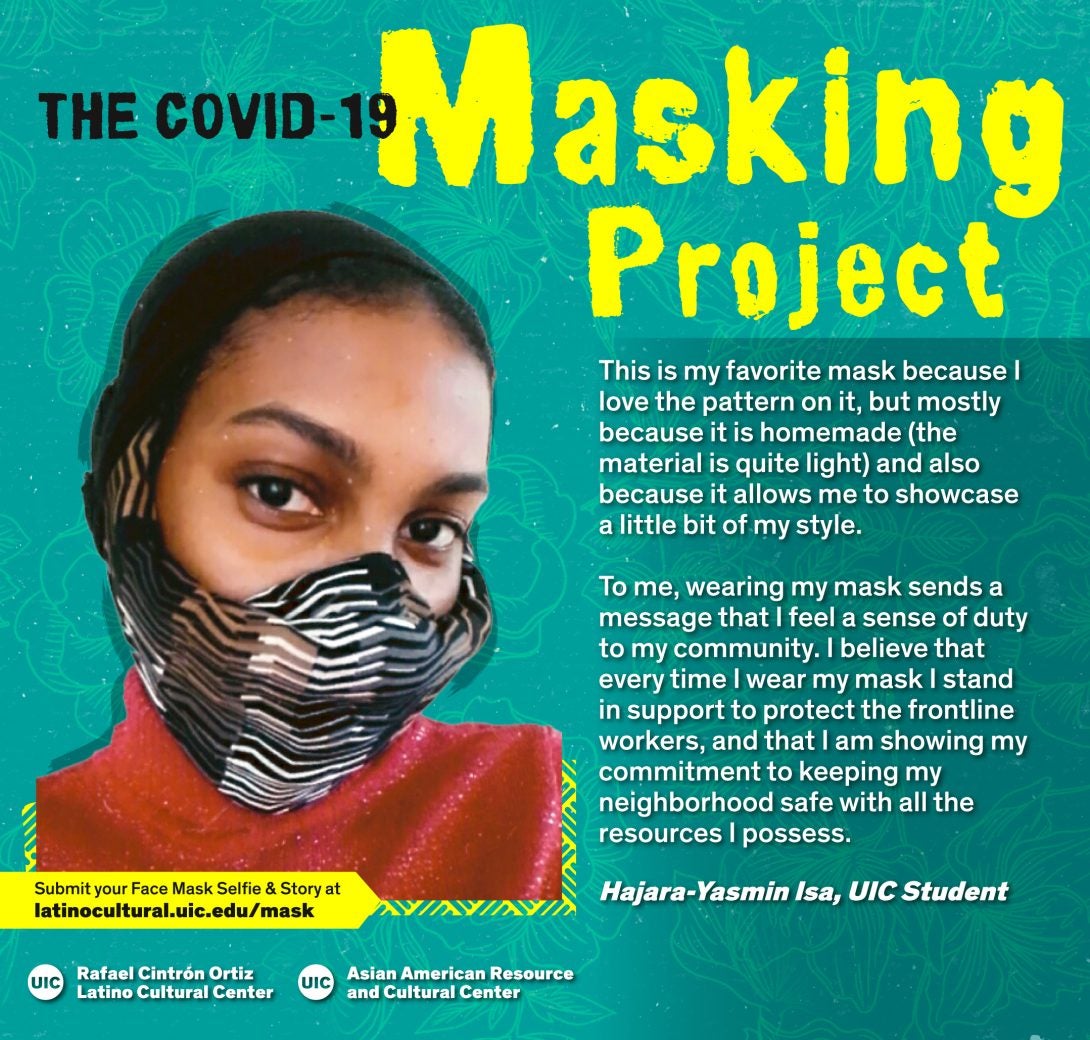 This is my favorite mask because I love the pattern on it, but mostly because it is homemade (the material is quite light) and also because it allows me to showcase a little bit of my style.
To me, wearing my mask sends a message that I feel a sense of duty to my community. I believe that every time I wear my mask I stand in support to protect the frontline workers, and that I am showing my commitment to keeping my neighborhood safe with all the resources I possess.
The COVID-19 Masking Project was developed by the UIC Latino Cultural Center (LCC) in partnership with the UIC Asian American Resource and Cultural Center (AARCC) to engage students, faculty, staff, and community members in a creative and meaningful way during the COVID-19 pandemic.